H

appy Thanksgiving From Wenzel Select Properties!
October Housing Trends
Looking for a report that provides you with today's Housing Trends from Realtors across the nation! 
Check out the monthly Campbell/Inside Mortgage Finance Housing Trends Update for October 2016.  Click below for report.
Three Helpful Tips for Listing Your Home over the Holidays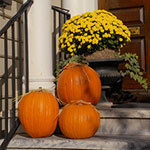 Most people think that the year's end is a quiet period in the real estate calendar, so they hold off listing their homes until spring. But data released by Realtor.com ahead of last year's festive season revealed a significant surge in online property searches around Black Friday. And December 28th was one of the busiest days for real estate searches in the entire year. Listing your home ahead of the celebrations can pay dividends!
Sellers who list their properties in November and December receive a serious amount of buyer... Read More
6 Simple Yet Effective Staging Home Ideas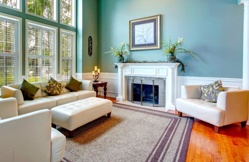 You don't have to be an avid HGTV viewer to recognize the value in sprucing up your home before putting it on the market. In fact, a survey found that staged homes - those deliberately decorated with an eye toward enticing buyers - tend to sell in half the time that non-staged properties do.
But hiring an expensive home staging service isn't the only way to plant a "SOLD" sign in your front yard. Bearing a few key tips in mind, DIYers can primp and polish their homes into prime selling shape themselves—at a price that won't break the budget. Ready to give it a go? Here are a few things you need to know.
 
Home Staging Hack #1: Roll Out a Welcome Mat
First impressions are everything when selling your home. Prospective buyers usually linger by the front door before the real estate agent opens a home for viewing - so an enticing entrance is key. A new welcome mat, convinces the buyer to see more. A little bit of green by the front door also goes a long way. Adding fresh ...Read More
Low Home Inventory Impacts Sales; Home Builders' Confidence Up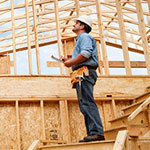 In the current housing market, inventory is low for both new and existing homes. And it seems most home builders see an opportunity to add to the supply. According to the National Association of Home Builders/Wells Fargo Housing Market Index (HMI), builder confidence has increased by six points. The index climbed to 65 in September, the highest the HMI has reached since October 2015. Now in its 30th year, the HMI takes stock of the health... Read More
Benefits of Adding a Kitchen Island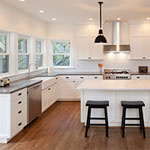 Kitchen islands continue to be a popular item in renovations and remodeling. They provide multiple benefits including a potentially higher home resale value and improved functionality. The size of coveted kitchen islands has grown over the years as more people realize their functional versatility in everyday life. If you're considering adding a kitchen island during your remodel or renovation, consider these benefits to help you make the best choice:


Amenities: A kitchen island can give you space for food preparation, homework, business work, and so much more. You can add a second sink, additional stove, or even put in a wine cooler if you love entertaining. If you don't want a permanent island, you can choose a moveable kitchen island that includes several custom amenities to meet your needs.


Seating: In-kitchen dining options make it faster and easier to get... Read More
Holiday Recipe: Pumpkin Pie
Makes one nine-inch pie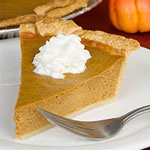 Pumpkin pies are popular around the Thanksgiving holiday. Here's a pumpkin pie recipe with a delicious twist: cream cheese!
 
Ingredients:
1 unbaked pie shell
¾ cup sugar
½ teaspoon salt
1 teaspoon ground cinnamon
1 teaspoon ground ginger
½ teaspoon nutmeg
8 ounces cream cheese
1 (15-ounce) can pumpkin puree
4 tablespoons unsalted butter, melted
2 large eggs.. Read More
Home Improvement: What's Old




Is New Again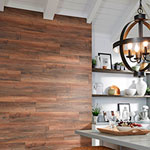 Fall is a popular time for home improvement, as people want to impress their guests during the holidays. It is also a time for change, which makes the current trends in home décor so unique.
Simply put, what's old is new again. Homeowners are gravitating to classic and timeworn elements to give their home a traditional feel.
Character is not something every home is born with. Newer construction often sacrifices some of the charm or detail of older home styles, which can be... Read More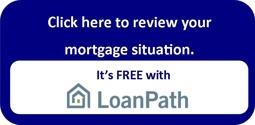 Wenzel Select Properties has teamed up with LoanPath to help you get prequalified in MINUTES!
Simply provide your basic information and financial scenario (no SSN needed) and you will get an overview of what you can afford!  This allows you to know numbers before you even talk to lender.
LoanPath's Mission: To redefine the home buying process by empowering buyers with personalized education and guidance regarding their specific mortgage situation.



Featured Testimonial



by 

Doug F.
Lisa Wenzel of Wenzel Select Properties sold my house in Cicero, a tough town to sell property in, with many regulations and a more than rigorous inspection/compliance/fee schedule process.  Lisa & Melissa were very responsive when status updates were requested and were very professional.  They were also friendly and knowledgeable.  I like out of town and they were able to handle the whole process of letting the inspectors in, reading the meter, etc. which I wasn't able to do and without this support, I would have had to take days off of work to accomodate.  In the end, Lisa was able to get an above list price offer and sale for us and made the process of selling in Cicero a lot less stressful.  I would definitely use Wenzel Properties again if I had a home to sell and would definitely recommend them to others.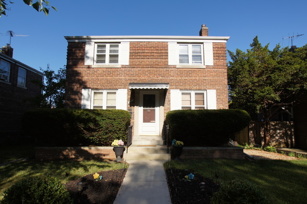 OCTOBER HAPPENINGS
Congratulations!!
Sheila on the Purchase of Her New Home!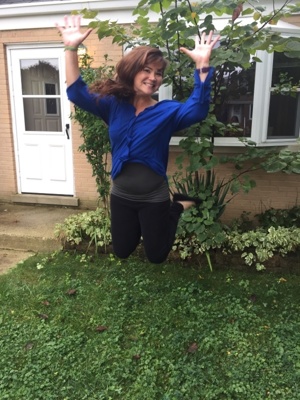 Kurt & Sarah on The Purchase of Thier New Home!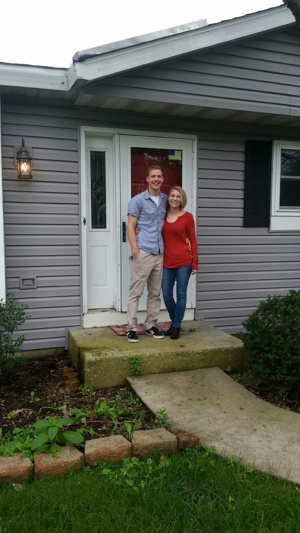 Ken & Sabrina on the Purchase of Their New Home!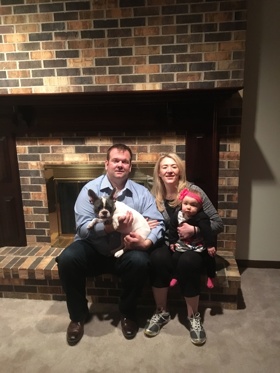 JJR Group on The Purchase of Thier Newest
Investment Property!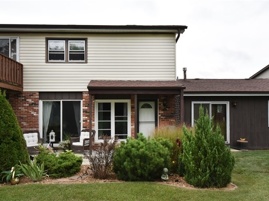 Thank you for allowing WSP to assist you with your most valuable investment.
Lisa M. Wenzel


Managing Broker/Owner