Pre-qualified versus Pre-approved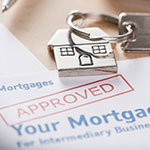 If you are planning on buying a home in the next year, there are a few things you should do before you start looking: decide on the neighborhood that will provide you with good schools and a reasonable commute to work; get your credit reports and confirm all the information is accurate; and learn the difference between pre-qualified and pre-approved mortgage loans.
What Does Pre-qualified Mean?
The first thing you need to know is that being pre-qualified for a mortgage does not guarantee... Read More
The National Housing Market: Low Inventory, Higher Prices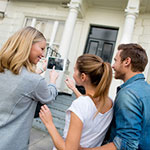 Every major region of the country saw existing-home sales climb in March. The large gains posted in the Northeast and Midwest helped sales climb 1.5 percent higher than a year ago. Buyers in these regions overcame inventory woes and affordability issues to make their home purchases. On the supply side, there were 1.98 million existing homes for sale at the end of March; at the current sales pace, this represents a 4.5-month supply. Inventory was 5.9 percent higher... Read More
Four Ways to Successfully 



Decorate with Gray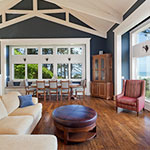 There's a reason interior designers love the color gray: a gray palette offers everything from off-white to barely black and is markedly more flexible than color. It's not just about walls either. Upholstery, furniture, and linens add texture to an otherwise uninteresting room. Here are four ways to make the most of the color gray:

1. Main-Neutral Grays
For a space to relax in, paint walls or recesses in a pale neutral-gray tone that reflects the light... Read More

Five Signs You May Need a New Roof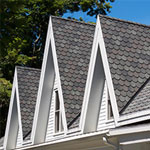 It's understandable for homeowners to opt for repairs rather than a new roof when leaks and other issues require immediate attention. However, there comes a time when it's going to be most cost-effective to opt for replacement rather than repair. A new roof is a major investment. Here are five signs that it's time to replace your roof:  
1. Age of Your Roof
Residential roofs typically last anywhere from 20 to 30 years, depending on overall maintenance and care. If your roof is approaching the end of its expected life span and repair needs become increasingly frequent, then consider a replacement. Also consider how many layers are underneath your shingles. If you or previous... Read More
Expert Design Tips That Will Get Your Landscape in Shape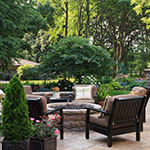 Tackling a landscaping plan can be overwhelming, so it's a good idea to consult a professional landscape designer who knows the ins and outs of when, where and how to plant and how to install hardscapes.
"There are so many details involved in creating the landscape of one's dreams that it's easy to become confused," says Bobbie Schwartz, president of the Association of Professional Landscape Designers (APLD). "A landscape designer will be experienced in taking on the multiple unique challenges that every property poses. In the long run, hiring a professional, who will get it done right the first time, can save money. That professional will keep you from making expensive mistakes."... Read More