Happy Halloween from
Wenzel Select Properties!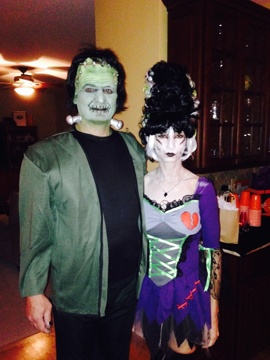 We are sad to say goodbye to one of our best friends...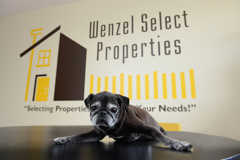 Mugsy left our lives on October 5, 2014.
He has warmed the hearts of his parents, Lisa & Freddy as well as friends, family & clients alike.
We invite you to click the link below to take a look at some of our favorite photos of Mugsy!
Mugsy "Moo Man"
Useful Information!
New to an area?  Looking to move to a certain town? Click the link below to check out the CRIME REPORT for any municipality in the US & Canada!
CRIMEREPORTS.COM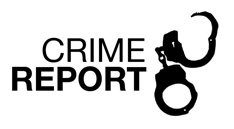 The Curious Career of Danny Glover
 
Skuddlebutts Pizza & Party People Rental
 
Whether y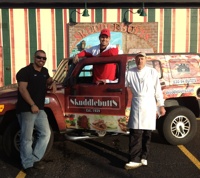 ou are having a large company event or just a small gathering of family & friends, Skuddlebutts has what it takes to make your event standout. Fresh food made with pride and the best ingredients, coupled with prompt, courteous service: it's just part of the formula for our success going back to the original Belmont Rd Tavern in 1939.  

Skuddlebutts is located on Ogden Ave, just west of Fairview Ave, in Downers Grove, Illinois. Conveniently located right next door to our sister company, Party People Rental, we take great pride in being your one stop shop for all your party needs. From the Tent, to the Catering, to the Service… We've got you covered.  Our Carry-Out Menu includes our traditional favorites like our 1/2Lb Burgers, Italian Beef, Fried Chicken, BBQ, and of course our Pizza which is always 2 for 1. We also offer a very diversified Catering Menu  spotlighted by our on site Backyard BBQ Concept.

 
Owner: Danny Glover
Managers: Larry Stromberg, Jay Andreuccetti
 
We will feature a different individual's hobby or career each month.  If you know of someone that would like to be featured, email me at lisa@wenzelselectproperties.com.
Looking for a report that provides you with today's Housing Trends from Realtors across the nation!  Check out the monthly Campbell/Inside Mortgage Finance Housing Trends Update for September 2014.  Click below for report.
4 Tips to Compete with Cash Buyers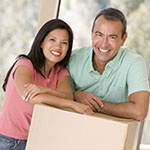 Although all-cash sales have been steadily declining, cash sales still make up a significant piece of the market. Cash buyers—those who don't need any bank or other financing—are winning out over mortgaged buyers in more than 50 percent of sales in some areas, according to internet real estate giant Zillow. The problem is, not a lot of regular people have that much cash at their disposal. So how does a regular Joe stay competitive without cash? Here are some tips.
1. Don't Go for the Deep Discount
Cash buyers expect something in return for their all-cash investment—a deep discount off the list price. While speed may be important to some sellers, most will care more about the bottom line. A two to three percent higher offer will likely seal the deal, regardless... Read More

By Josephine Iemole & Lind
a DeRango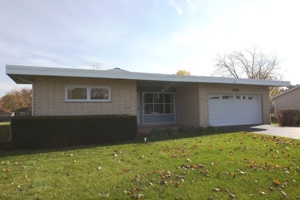 Dear Lisa & Melissa,
 
We hired Lisa at Wenzel properties to sell my Mother's home because she sold a neighbor's home in 3 days. She did a very good job of marketing the home on the internet and in The Homes & Land Magazine. Her office faithfully sent a weekly report on the status of my Mother's home. She or one of her team members were always there for a walk-thru or inspection on the home. We were happy with the results. They are a professional, friendly real estate company. They were always available thru a phone call, e-mail or text. I would happily recommend Lisa and her team for any of your real-estate needs.
 
Very sincerely,
Linda DeRango (Daughter)
Josephine Iemole (Mother)
September Happenings
Congratulations!!
Meagan R. on the purchase of her new home!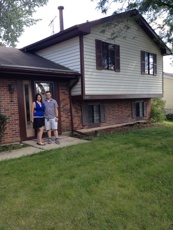 Matt D. on the purchase of his new home!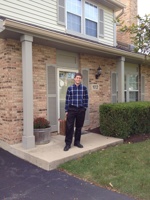 The Cogan family on the sale of their property!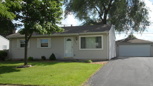 Thank you for allowing WSP to assist you
with your most valuable investment.

Lisa M. Wenzel
Managing Broker/Owner
 

Create a Cozy Home This Fall with These Staging Tips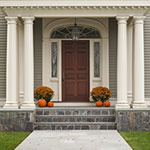 If you are selling your home during the fall, it is important to keep its exterior well-maintained and create a welcoming, cozy atmosphere indoors. Here are some ways to ensure your home appeals to as many prospective buyers as possible.
Yard Work
Mow your lawn and remove leaves and debris. Weed, get rid of dead flowers and trim back all branches and foliage so that everything looks neat, clipped and in keeping with the season. Give your flower beds a splash of color by adding some plants that flower in the fall, such as chrysanthemums... Read More
Clean Your Indoor Air by Cleaning Your HVAC System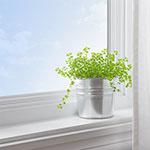 When the temperature gets cooler, you shut the windows and turn the heat on in an effort to keep your house warm. But what you're also doing is sealing the air inside your house.
While a good tight seal is very important to staying warm and keeping your energy bill in check, it also can really have an impact on indoor air quality.
"When you flip that switch on your heater, there is a lot of dust and debris - collected in the coils... Read More
Bathroom Remodeling on a Budget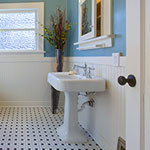 If you've always wanted to update your bathroom but didn't think you could do it on a budget, then these two simple strategies can get you your dream bathroom for less than $1,000.
Think Small
You don't need to gut your bathroom to make it look like new. Instead of using your entire budget to replace your tub and shower, add value by focusing on less expensive items such as your sink, toilet and vanity... Read More
Housing Starts Increase, National Home Sales Climb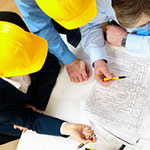 For the fourth time in the last five months, pending home sales increased. All regions of the country enjoyed the boost in sales but one; sales in the Midwest dropped a slight 0.4 percent from June and 6.4 percent from July 2013. The Northeast, meanwhile, saw sales climb 6.2 percent, 8.3 percent above a year earlier. Sales in the South and the West also improved month-over-month, with an increase of 4.2 percent and 4.0 percent, respectively. When compared... Read More