Hello!
If you are considering buying or selling, please contact me for specific information pertaining to the local market you want to purchase in or the neighborhood in which you currently reside.
Inventory Drops and Home Prices Continue to Increase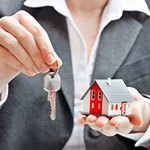 In December, the total housing inventory dropped 11.1 percent. There were 1.85 million existing homes on the market, which is a 4.4 month supply at the current sales pace; in November, there was a 5.1 month supply. With the strengthening economy and sub-4 percent interest rates, the demand for homes from buyers should be increasing, but a tight supply of homes available for sale could cool that demand.
Supply shortage causes home prices to increase. And according to the National... Read More
Lower Mortgage Insurance May Bring More New Homebuyers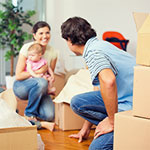 The Federal Housing Administration announced in January that it would reduce its annual mortgage insurance premiums by half a percentage point―dropping it from 1.35 percent to 0.85 percent. FHA-backed loans are popular with new homebuyers, and offer downpayment options as low as 3.5 percent of the purchase price, but require mortgage insurance for the life of the loan. Lowering mortgage... Read More
6 Traits of Successful

Home Sellers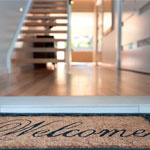 The goal for any home seller is to sell a property quickly at the best price for the market. Here are six characteristics that will help home sellers succeed.
1. Realistic Expectations
Real estate agents do not pluck listing prices out of thin air. Every price range they recommend to potential home sellers is the result of meticulous research: of the property, the neighborhood and the current real estate market. Most of the factors... Read More

Character Sells: How to Add Character to Your Home Renovation Project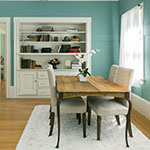 Adding character to your home is a wise investment. Not only will you end up with a beautiful and unique space, you'll catch the attention of homebuyers when it comes time to sell. Here are the top six ways to add character that transforms your home into an inviting space.
1. Remove dated features.
Popcorn ceilings and faux-wood paneling make a space feel tired and dated. These elements will detract from your home's architectural features.
2. Upgrade your baseboards.
A narrow baseboard disappears on an eight-foot-high wall. Fortunately, you can add height to your baseboards without major renovations. Install a strip of half-round trim a few inches above the existing baseboard. Paint the trim, the original baseboard, and the wall between the two in your... Read More
Bathroom Renovation




on a Budget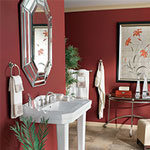 Does your bathroom look better with the lights off and door closed? If so, it might be time for a makeover. Small changes can make a big improvement, and even if you have a small budget, there are many ways to make your bathroom shine.
"Updating a bathroom benefits the home's overall appearance and is something the homeowners can enjoy every day," says Dan Auer of Faucet.com, a Web site with a vast inventory which includes all the fixtures and accessories... Read More