Wenzel Select Properties!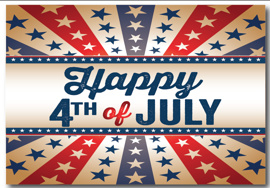 Be sure to check out our PINTEREST page which includes our favorite patriotic recipies, crafts and activities!
Rotary Grove Fest Recap
Last weekend Rotary Grove Fest came to Downers Grove!  We had a truely fantastic time at our Wenzel Select Properties booth.  Thank you to our friends, family and best of all our clients for stopping by to say hello!  Take a look at all these smiling faces with our WSP coozies!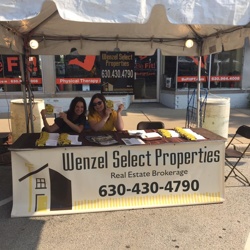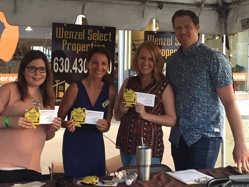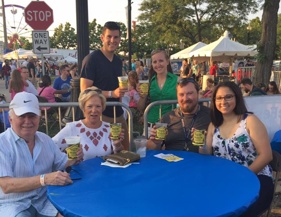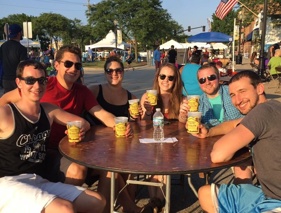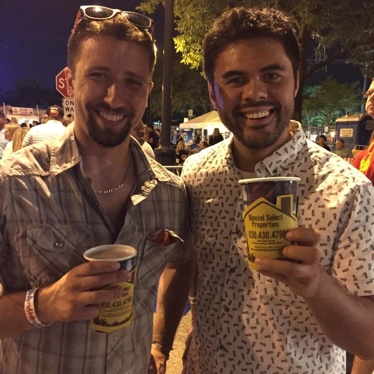 3D Virtual Tours Now Available!
Check
HERE
to view the 3D virtual tour of our new listing at 405 Walden Ct. in Romeoville, IL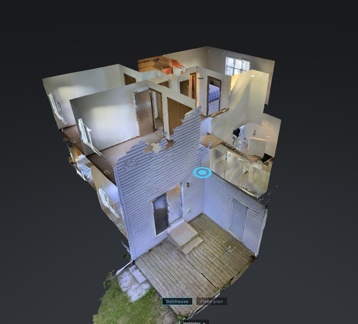 Looking for a report that provides you with today's Housing Trends from Realtors across the nation!  Check out the monthly Campbell/Inside Mortgage Finance Housing Trends Update for June 2016.  Click below for report.
Seven Reasons Why You Need a
Real Estate Professional to Help
Sell Your House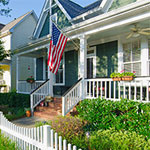 Eventually almost everyone faces the task of selling their home. During these transitions, many people wonder if they should save some money and list their house for-sale-by-owner (FSBO) instead of using a real estate agent. In reality, using a qualified agent can simplify the process and save you thousands of dollars in the long run. Here are seven perks that a qualified real estate professional can provide:

1. Multiple Listing Service (MLS) Database
This is the digital age and buyers no longer... Read More
Eight Tips to Maximize the Efficiency of Your HVAC Equipment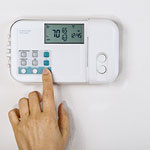 There are two times each year when we should put the most thought and effort into ensuring that our HVAC system is in good working order: the winter and summer, when the temperatures change dramatically. An efficient HVAC unit not only provides you with a comfortable home but also reduces your energy consumption and helps you save on your monthly utility bills.

If you are taking steps to create an energy-efficient home, your HVAC unit is just one small part of the big picture. It is, however, an important part. Here are eight things you can do to maximize the efficiency of your HVAC equipment and keep it operating at... Read More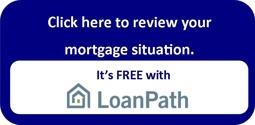 Wenzel Select Properties has teamed up with LoanPath to help you get prequalified in MINUTES!

Simply provide your basic information and financial scenario (no SSN needed) and you will get an overview of what you can afford!  This allows you to know numbers before you even talk to lender.

LoanPath's Mission: To redefine the home buying process by empowering buyers with personalized education and guidance regarding their specific mortgage situation.
Featured Testimonial



by Matt & Julie Chalberg
Working with Lisa and her associates was a complete pleasure. She is beyond knowledgable about real estate. What sets Lisa apart from the rest is her dedication and investment in her clients. She matches families with properties that best suit their needs. Personally, she took the time to learn about the area we were looking to buy in, including local schools, parks, and areas of interest. The market analysis reports that she provides and her weekly updates that are emailed provide her clients a peek at what she is doing behind the scenes. She takes the time to explain everything in detail and really listens to her clients' concerns, questions, interests,, and ideas.

I have worked with Lisa both in buying AND selling of properties. Most recently, we asked Lisa to work with us in selling a property. Lisa exemplifies what being a realtor should entail. She focuses on her clients above all, works collaboratively when making decisions, and is very organized with the paperwork that is required to "get the job done"! Lisa is also always available. She's very accessible - and she is patient when her clients ask questions (and believe me...I had A LOT!).

I would highly recommend Lisa to those looking to buy or sell - and to those simply thinking about buying or selling. Her knowledge is up-to-date because she's constantly finding educational opportunities for herself in order to provide the best to her clients. Lisa is the best!
June Happenings
Congratulations!!

Tony & Rebekka on the sale of their property!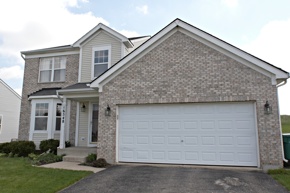 Rita on the sale of her property!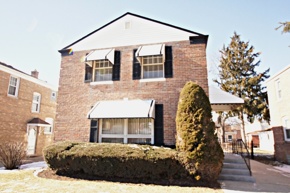 Elizabeth & Sam on the purchase of their new home!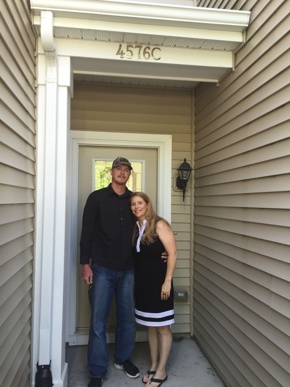 Jim & Nicole on the purchase of their new home!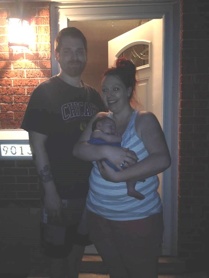 Thank you for allowing WSP to assist you
with your most valuable investment.
Lisa M. Wenzel
Managing Broker/Owner
Seven Touch-Ups to Help Sell Your House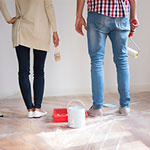 1. Door Detail
If you want buyers to come rushing to your door, make sure it's well painted. A fresh coat of paint will make a great first impression.

2. Enticing Entrance
Next up is the entrance hall, where prospects get their initial glimpse of the interior. At the very least, clean every surface and touch up areas where the paint shows marks or nicks. Better yet, put on a fresh coat... Read More
Stay One Step Ahead of Household Pests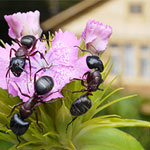 No one likes sharing their home with unwanted visitors, especially the creepy-crawly kind. Fortunately, there are some easy ways to keep insects at bay. Use the following tips to prevent infestations.  

1. Eliminate Entry Points.
Walk both the interior and exterior of your home looking for red flags such as cracks, holes, deteriorating weather stripping, and poorly sealed windows and doors. Correct any such problems as soon as possible. Cracks and holes, often found around the entry points of pipes, can be sealed with inexpensive copper mesh or steel wool. Also, make sure your landscaping does not encroach upon your house or its foundation; tree branches, mulch, and shrubs provide a way... Read More
More Sales, More Competition in the National Housing Market
Existing-home sales increased for the second month in a row. According to the National Association of Realtors (NAR), existing-home sales climbed in April by 1.7 percent to a seasonally adjusted annual rate of 5.45 million; this is 6 percent higher than a year ago. While sales dipped slightly in the South and West, an impressive increase in the Midwest coupled with a more modest increase in the Northeast more than offset the losses... Read More