How to Keep Your New Year's




Savings Goals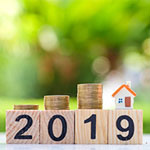 Many people embark on a journey, starting January 1, to change themselves for good. Whether it's exercising, being a more productive worker, or becoming a millionaire, everyone has a goal in mind. The problem is that most people aim so high, they burn out before the year even gets started.
Research from the University of Scranton has found that 36 percent of people give up... Read More
Home Prices, Inventory Levels, and Sales All Make Improvements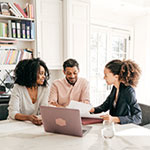 According to the National Association of Realtors (NAR), the nation's housing inventory fell from 1.88 million homes in September to 1.85 million in October. However, this was an increase from the 1.8 million homes that were on the market a year ago. This increase in year-over-year inventory is a welcome sign for a housing market that has been plagued by inventory shortages for months... Read More
Popular Home-Design Trends for 2019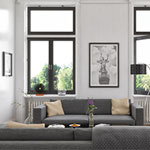 If you're wondering what's popular this season, check out these five trends as described by Better Homes and Gardens:
Black Trim Is In
People used to go for wood or white when it came to choosing trim, especially around the windows. The style has now shifted to more people selecting deep shades of black. They're not limiting it to the windows... Read More

Five Ways to Add Style and Character to Your Kitchen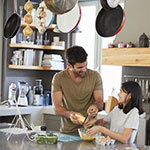 A welcoming and comfortable kitchen is the heart of a happy home. If you've spent time and money on a remodel but still feel something's missing, a few final touches that add extra character and style can make all the difference. Here are five simple and affordable ways to make your kitchen a room that you'll love to spend more time in.
Glass Jars and Containers
Open shelves filled with glass jars provide a fantastic-looking storage solution. Fill clear jars with dried beans, grains, or pasta for a rustic effect. Smaller colored-glass jars filled with herbs and spices are an attractive addition... Read More
No Green Thumb? Try These Houseplants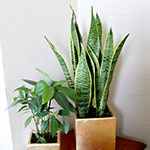 The houseplants of the 1970s are making a comeback. You can see them hanging in macramé planters from the ceilings of the hippest homes. Their large, dark green leaves make the perfect decorating statement. As an added benefit, they purify the air while giving you more oxygen to breathe in your home.
If you don't have a green thumb, this new trend might make you somewhat nervous. Don't worry. If you choose wisely, you too could successfully raise a plethora of houseplants.
Here are some favorite houseplants that don't mind if you... Read More