Wishing All Students a Wonderful School Year!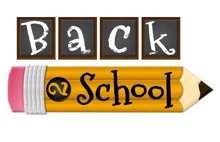 Be sure to check out our PINTEREST page which includes our favorite back to school DIY's, tips & tricks!
Please Welcome the Newest Member of Our Team, Nina!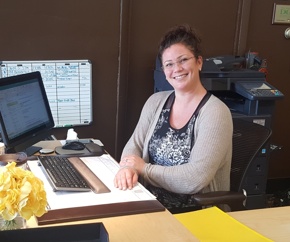 If you have time, be sure to stop by our office to say hello!
Looking for a report that provides you with today's Housing Trends from Realtors across the nation!  Check out the monthly Campbell/Inside Mortgage Finance Housing Trends Update for July 2016.  Click below for report.
Four Ways Emotions Can Interfere with House Hunting
Buying a home is an exciting, emotional, and stressful project. Whether you have purchased a home before or are preparing to buy your first one, you don't want to let your emotions make the decision for you. The following are pitfalls that can be costly, and you'll want to avoid them.

1. Love at First Sight
Don't fall in love with the first house you see and determine to buy it no matter what... Read More
National Housing Market: Higher Prices Helping Repeat Buyers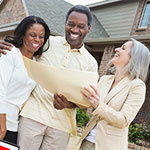 To measure the stability of the housing market, Freddie Mac's Multi-Indicator Market Index (MiMi) looks at the number of home-purchase applications, the proportion of on-time mortgage payments, the employment picture, and the payment-to-income ratios for markets across the country. All of these indicators point to a national housing market that is on the outer range of its historic benchmark and continuing to improve month after month... Read More
Smart Upgrades to Make
Your Patio More Fun
If you are looking for a smart way to upgrade your home and make it more livable, you may want to look outside your four walls to the outdoors. Upgrading your patio can make your home more fun and improve your family's quality of life. Here are some smart and cost-effective patio upgrades you can do right now:
 
Plush Patio Furniture
If you are tired of living with the same old patio furniture, consider a more luxurious upgrade. Look for upholstered patio furniture that is easy to clean, and choose colors and patterns that go well with your existing decorating scheme. Be aware that bright colors and dark shades can fade in the hot sun...Read More
Five Ways to Come Up with a
Down Payment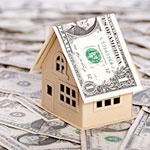 Coming up with a hefty down payment can be intimidating, but with a little work and ingenuity you can do it. Here are a few ideas for coming up with the needed cash:

1. Down-Payment
Assistance Programs
Many states offer down-payment assistance programs. You must go through an application process and qualify based on income and credit, but if you do qualify, these programs are amazing... Read More
How to Reduce Your Water Bill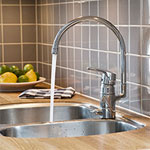 Water streams from our faucets so easily that we forget it's not free. Despite the fact that three-quarters of the Earth is covered in water, there's not an unlimited supply. Nor is there an endless supply of money in your bank account. So conserving water not only helps the planet but also helps you conserve another valuable resource―cash.   

It's shocking to learn how much water we use for the most basic tasks. The average person uses 80-100 gallons of water per day. This number could be cut drastically with some minor behavioral changes and a few home improvements. 

Toilet - The biggest water guzzler in the house is the toilet, so if installing low-flush models is an option, great! You'll go from using five to seven gallons... Read More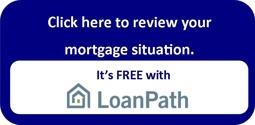 Wenzel Select Properties has teamed up with LoanPath to help you get prequalified in MINUTES!

Simply provide your basic information and financial scenario (no SSN needed) and you will get an overview of what you can afford!  This allows you to know numbers before you even talk to lender.

LoanPath's Mission: To redefine the home buying process by empowering buyers with personalized education and guidance regarding their specific mortgage situation.
Featured Testimonial



by April Stary
I have known Lisa for several years and consider her an industry expert. She has assisted me with other transactions and I would never have considered anyone else. Lisa's excitement and enthusiasm for the industry allows you to feel comfortable with an important life decision. Real estate is her life and passion, not just a job. The unique, "boutique" feel of Wenzel Select Properties truly sets this company apart from it's chain-like competitors and gives you a one of a kind experience.

As first time home buyers, we had many questions for Lisa. She made us feel comfortable and answered everything we asked. Lisa also referred us to the right party (lawyer, broker) if the question was better answered by someone else.

Lisa truly worked for us with her understanding of the industry and how negotiations work. Her recommendations and advice made us feel comfortable in our offer allowed us to get the best price for our investment.

Melissa is a great addition to the staff. She is very patient and provided thoughtful advice throughout the process.
July Happenings
Congratulations!!

Chris & Nichole on the purchase of their new home!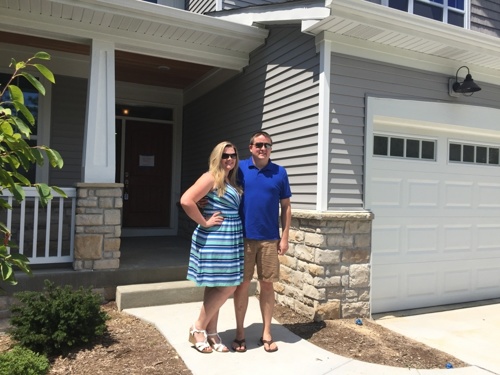 Marilyn on the sale of her property!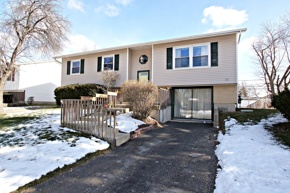 April & Brock on the purchase of their new home!




Roy & Cindy on the sale of their property!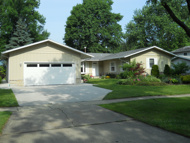 Tony & Rebekka on the purchase of their new home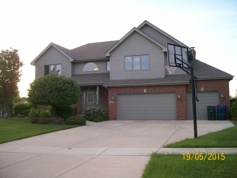 Kat & Dave on the rental of their new home!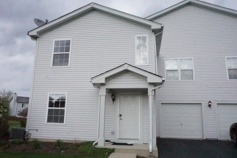 Stace & Trisha on the purchase of their new home!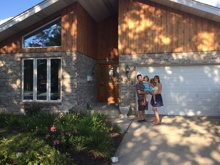 Thank you for allowing WSP to assist you
with your most valuable investment.
Lisa M. Wenzel
Managing Broker/Owner