We Hope Everyone Had a
WONDERFUL Thanksgiving!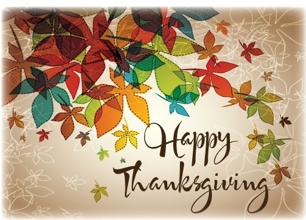 Visit our PINTEREST page for everything Thanksgiving!
Crafts, Decor, RECIPES & More!


Are you Hosti
ng
Thanksgiving This Year?
Click HERE for the complete guide to Thanksgiving planning!
Four Benefits Homeowners Have
That Renters Don't Have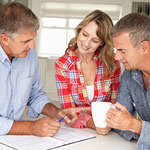 There are many reasons why some people prefer to rent an apartment rather than purchase a home. Some jobs require considerable travel and occasional job-location transfers. Career-oriented professionals in their twenties find it easier and more convenient to pack up an apartment when it's necessary to move. For the majority of people, however, purchasing a home makes practical and financial sense. Home ownership in the United States is at almost 64 percent... Read More
Looking for a report that provides you with today's Housing Trends from Realtors across the nation!  Check out the monthly Campbell/Inside Mortgage Finance Housing Trends Update for October 2015.  Click below for report.
Holiday Recipe: Pecan Pie
Photo: © MSPhotographic - Shutterstock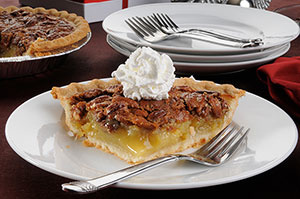 INGREDIENTS:

1 unbaked 9-inch pie shell
1½ cups pecan halves
4 large eggs
½ cup melted butter
1 cup light corn syrup
1 teaspoon vanilla
¾ cup sugar
¼ teaspoon salt

Directions
1. Preheat oven to 325 degrees.
2. Line the unbaked pie shell with pecan halves.
3. In a blender or food processor, combine the eggs, butter, corn syrup, vanilla, sugar, and salt. Blend until smooth. Pour the mixture over the pecan halves in the pie shell.

Bake for 50 minutes. Cool completely. Serve the pie at room temperature with whipped cream (optional). Enjoy!
Five Questions to Ask Before




Repairing an Appliance
There is nothing fun about appliance repair. And it usually happens at the most inopportune time. Here are five things to consider when trying to decide whether to repair or replace an appliance.
1. How Old Is It?
All major appliances have an average life cycle. Depending on whom you ask, it may vary by a few years, but here is the average life expectancy for each one... Read More
Thanksgiving Day Décor Tips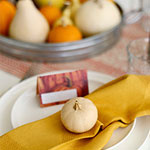 The Thanksgiving holiday is all about enjoying one's home with friends and family. If you plan on hosting Thanksgiving, make your home feel more comforting and inviting by decorating it in a festive manner that's appropriate for the holiday. The following are four tips to help you with your Thanksgiving Day décor:
Creative Candles
Candles are an easy way to spread around a bit of Thanksgiving Day cheer throughout your home. Scented candles can help bring indoors the scents of the fall season, something that everyone associates with Thanksgiving. While white candles work fine, pick up a few candles that boast fall colors, such as red, orange, and yellow, to really help add to the Thanksgiving atmosphere... Read More
National Housing-Market Statistics Show Some Ups and Some Downs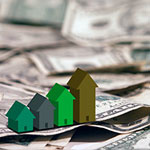 The National Association of Home Builders/Wells Fargo Housing Market Index reached 62 in September; builder confidence in the single-family home market hasn't been this high since October 2005. But while builders are feeling confident about the single-family housing market, a lack of availability of both lots and labor could lead to future insecurity.  

Future Construction
Across the country in August, housing starts fell 3 percent to a seasonally adjusted annual rate of 1.126 million units. This was not unusual, as single-month declines are often expected in a slowly improving... Read More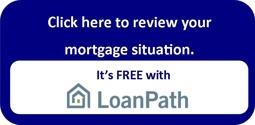 Wenzel Select Properties has teamed up with LoanPath to help you get prequalified in MINUTES!

Simply provide your basic information and financial scenario (no SSN needed) and you will get an overview of what you can afford!  This allows you to know numbers before you even talk to lender.

LoanPath's Mission: To redefine the home buying process by empowering buyers with personalized education and guidance regarding their specific mortgage situation.
Featured Testimonial



by Esther & Curtis Viverette
When my husband and I started looking for a house this was our first time so we knew nothing about buying a house. We decided to go with companies that you see on TV or Ads everywhere, like Remax and Century 21. Therefore we decided to go with one of  those companies. WHAT A NIGHTMARE. We had a Realtor that knew nothing about selling a house. If you read these testimonials, this is one you must read. This is how our story goes.
 
First of all we found a Realtor who knew nothing about the house, the area, biding for a house, getting an inspector everything was always last minute details were you only had 3-4 days to find a house inspector. By the Grace of God we found Jack and he came out right away with last minute notice. When we told the Realtor we found a house inspector, she told us not to come to the inspection. So I called Jack and asked him if it was okay if my husband and I came while he did the house inspection. Jack stated "Of course you can, then I can tell you and educate you and your husband on what to look for when buying a house". We met Jack and the big company Realtor at the house, and we could not get in the house, she was texting somebody to give her the code, to unlock the key box. I finally lost my cool and had enough of the NIGHTMARE and started yelling and told her to stop texting and call the person on the phone.

So she did and Jack and my husband both went into the garage and that is when Jack told my husband about Lisa Wenzel. She was heaven sent to us! I called Lisa with the fear and a mind set on what can she do for us. When we first met Lisa at our first showing she explained everything to us step by step I was impressed on everything, she made us feel like we were family. She made sure we followed her to the different houses and explained what to look for in a house.  Lisa told us "I will find you a house!" I started to believe again and it wasn't long before we found our home.  When I say she took care of everything, I mean she took care of everything from the biding, to making sure that it was in our budget, the final walk through to the closing even after we had the keys and were moving in our house, she sent pizza to our new house not knowing we were starving. I could go on about Lisa but trust me she is the BEST! I thank God for Lisa, Jack and Melissa.
 
Love you all so much....
 
Curtis & Esther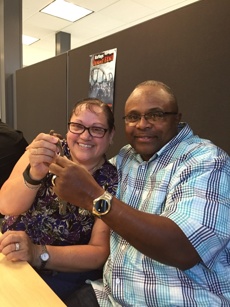 October Happenings
Congratulations!!
Tiffany & Kyle on the purchase of their new home!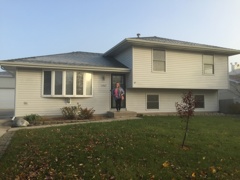 Craig on the purchase of his new home!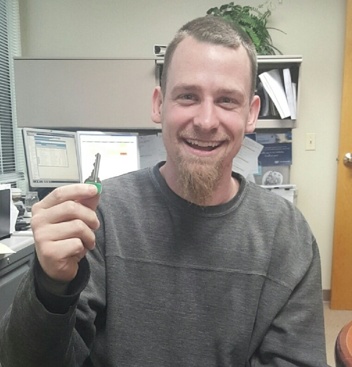 Eric & Valerie on the purchase of their new home!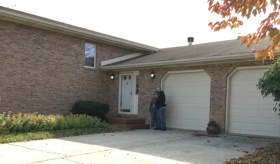 Cheryl on the sale of her property!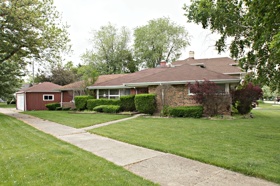 Cheryl on the purchase of her new home!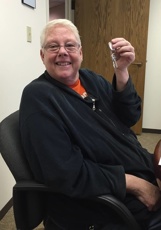 David & Suzanne on the sale of their property!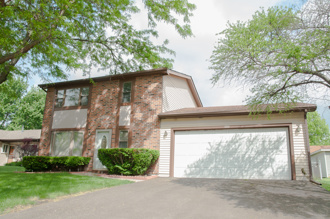 Thank you for allowing WSP to assist you
with your most valuable investment.
Lisa M. Wenzel
Managing Broker/Owner