Five Ways to Enhance Your




Home's Curb Appeal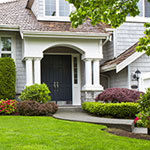 The first long glimpse of a house, as a potential buyer steers toward the curb and then slows to a stop, is a critical moment. It could be an experience of love at first sight or immediate dislike—or something in between. As the seller, you definitely want the person who's shopping for a home to begin developing a good impression of your house before they step out of the car or click on your online listing. Here are five ways to ensure... Read More
Small Gains in the National Housing Market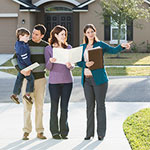 Freddie Mac's Multi-Indicator Market Index (MiMi) analyzes home-purchase applications, payment-to-income ratios, employment figures, and the number of on-time mortgage payments in markets across the country to determine the stability of the housing market. All of these indicators point to a slight improvement in the housing market as it heads into the busy spring season. January's national MiMi value reached 82.7; while this isn't as impressive... Read More
Tap into the Nordic Décor Trend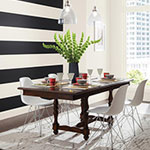 Minimalist Nordic design is taking over the home décor scene in 2016. Scandinavian-inspired design principles, featuring white, simple color schemes and use of natural materials, provide attractive options for creating a balanced, beautiful home.
The Nordic movement, which evokes the simple, minimalist homes of Denmark, Norway, Sweden, Iceland and Finland, is enjoying new popularity as Americans seek to balance work life... Read More

The Booming Rental Market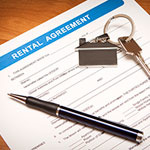 Harvard University recently published a report of the rental market in the United States. This study included rental-market trends over the last decade and predictions for the next ten years. One of the most surprising facts from the study is that renting a home has become a more common option for almost all types of Americans.

These are some of the results found in the report:  
Safe Alternatives to Toxic Cleaners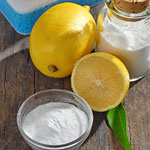 Open almost any kitchen cabinet and you're bound to find cleaning supplies made with toxic chemicals or other pollutants. While harsh chemical cleaners have become increasingly popular, there are plenty of all-natural alternatives that work just as well—usually at a fraction of the cost! Below are some common household ingredients that pull double duty as effective, eco-friendly cleaning agents.
White Vinegar: Despite the strong smell, vinegar is quite versatile when it comes to cleaning. In fact, due to its natural disinfecting and deodorizing properties, it makes an effective 
all-purpose cleaner for virtually every surface in the house. Mixed 50/50 with water, white vinegar can be used to cut grease, get rid of wax buildup on wooden floors, kill mildew, and even get rid of stains... Read More