It's Back to School Time!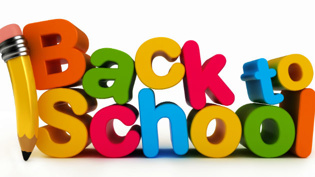 Whether you are sending your little one to the first day of Kindergarden, or you are going to college, WSP's Pinterest page is full of the best back to school ideas!  Everything from inexpensive school supplies, to dorm room ideas, to creative school lunches!
Check out our Pinterest page
HERE
Understanding the
Earnest Money Deposit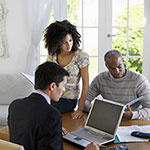 An earnest money deposit is a check that's handed over with an offer to purchase a home. It's a "good faith" deposit, showing that the buyer is serious about buying a home and is ready to move forward with the purchase.
There's no set amount for an earnest money deposit. It can range from $100 to 10 percent of the sales price, though, traditionally, it's about 1 or 2 percent of the purchase price―enough to show that the buyer... Read More
Good News!  Recent Home Sales Have Surpassed the Peak Seen in July 2006!
Check out the video
HERE
which explains why home sale trends are picking up.
Looking for a report that provides you with today's Housing Trends from Realtors across the nation!  Check out the monthly Campbell/Inside Mortgage Finance Housing Trends Update for July 2015.  Click below for report.
Remedy These Curb Appeal Mistakes Before Listing Your Home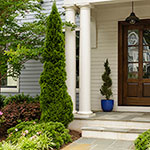 When you put your house on the market, your home's curb appeal will often make or break a sale before potential buyers even step through the front door. Here are five common curb appeal mistakes you should change before listing your home for sale.
1. Poor Yard Maintenance
If your yard is overgrown, potential buyers will wonder what else you have neglected to maintain. Dying flowerbeds or unkept shrubs and trees... Read More
First-time Buyers Increase,
Home Sales Climb Nationwide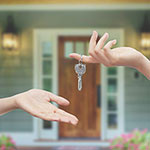 First-time buyers represented 32 percent of the market in May, a 2 percent increase from April and a 5 percent increase from a year ago. First-time buyers haven't had this much of a presence in the housing market since September 2012. Unemployment is down among young adults, and many lenders are lowering their down payment requirements. These factors combined with more affordable mortgage insurance options are enticing many first-time buyers to leave their rentals... Read More
Light Up Your Landscaping Like a Pro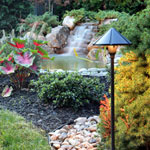 According to the American Lighting Association (ALA), proper outdoor lighting is just as essential for a beautiful landscape as are a lush lawn, bright flowerbeds and manicured shrubs. Jeff Dross, corporate director of lighting education and industry trends for Kichler Lighting, recently explained that homeowners are opening up to new ideas with landscape lighting.
Use Indirect Light
Dross says homeowners have begun to shift toward indirect light for their landscaping, which... Read More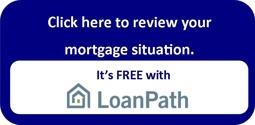 Wenzel Select Properties has teamed up with LoanPath to help you get prequalified in MINUTES!

Simply provide your basic information and financial scenario (no SSN needed) and you will get an overview of what you can afford!  This allows you to know numbers before you even talk to lender.

LoanPath's Mission: To redefine the home buying process by empowering buyers with personalized education and guidance regarding their specific mortgage situation.
Featured Testimonial



by Jeanne Knuth
So happy with my very first home purchase!! Lisa and her team were knowledgeable and had my best interests in mind from the start, and were accommodating to all of my requests and messages over the two month period we worked together. Lisa was caring and helped me figure out exactly what I wanted (because, I'll be honest, I didn't know what I was really looking for at the beginning!) and helped me to get into the place that is really PERFECT for me! I've been a resident of McHenry for two whole weeks and I couldn't be happier. Lisa, you're amazing!!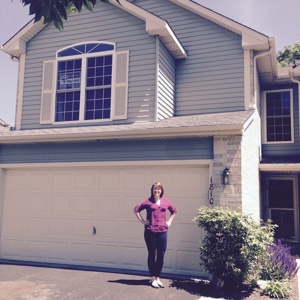 July Happenings
Congratulations!!
Jason & Darcey D. on the sale of their property!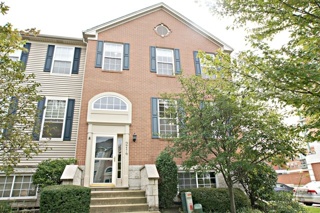 Andrew & Christina Petersen on the sale of their property!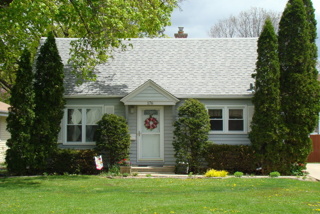 Thank you for allowing WSP to assist you
with your most valuable investment.
Lisa M. Wenzel
Managing Broker/Owner
How to Conserve Water in Every Area of Your Home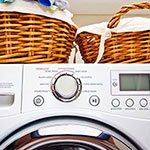 In the summertime, household water use spikes. The bathroom, kitchen, laundry room, and garden are all areas where water is often wasted. Here are some tips that will help you conserve water and also reduce your water bill. 
The Bathroom
The shower, toilet, and sink can be huge water wasters.
Wash your hands using cold water instead 
of hot water.

Turn off the water when brushing your teeth.

Install a faucet aerator.

Invest in an efficient low-flow toilet.
The Kitchen
In the kitchen, washing... Read More