We Hope Your New Year is Off to a Great Start!
Home-Buying Trends for 2017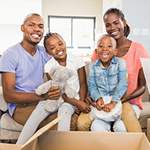 Every year the real estate market reveals its own quirks and idiosyncrasies. The market and economy are two major reasons why trends change. In 2017, we expect three major home-buying trends to dominate.
1. First-Time Buyers Out in Force
According to a Realtor.com trends survey, it's estimated that just over half (52 percent) of all buyers in 2017 will be first-time home buyers, compared with just 33 percent in 2016... Read More
Prevent Water Damage and Cut Insurance Costs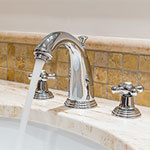 Water damage is one of the largest sources of insurance claims, so making a proactive effort to monitor leaks and minimize the possibility of water damage can help reduce your home insurance premiums. Plumbing-related water damage accounts for 22 percent of homeowner claims filed each year and accounts for 25 percent of the claim dollars that insurance companies pay out. This is second to damage caused by acts of nature.
How Can You Monitor Leaks?
An automatic water shut-off system can identify leaks before they lead to major water damage. These systems act as a circuit breaker for home plumbing. The water is automatically... Read More
House Hunting with Your Spouse?
Avoid These Common Pitfalls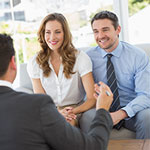 When you and your spouse are house hunting for a new home, it can be an exciting endeavor. But it also can lead to trouble if you don't enter the process together with open eyes. Couples might have a vague idea of what they want in a home, but these ideas should be discussed and narrowed further down together. Here are three common issues that couples could run into while house hunting and how to steer clear of them:
1. No Strong Time Line Set
If you don't set a deadline for when... Read More
Two Reasons Most New Year's Resolutions Fail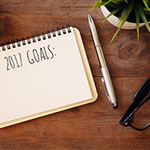 Every year, nearly half (45 percent) of the United States population uses New Year's as an opportunity to reflect on shortcomings, hopes for the future, and the relationship between the two. The top New Year's resolutions include (not surprisingly) losing weight, getting organized, spending less/saving more, enjoying life to the fullest, falling in love, and being healthy. However, there are a couple problems with these resolutions that could ultimately have negative repercussions for the resolver.
The Goal Is Not Measurable

In order to determine if a goal is achieved, the goal has to have a measurable end point. Simply vowing to lose weight, spend less, or be healthier... Read More
Five Significant Myths about




Electricity Usage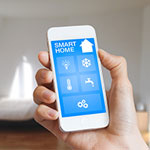 Many theories have emerged on how to save on energy use, some of which are misleading myths that directly lead to larger utility bills. Here are five myths about electricity usage:
1. Devices That Are Turned Off Don't Use Any Electricity
Surprisingly, most devices continue to steadily drain the power supply even when they are shut off. While the energy use isn't huge, TVs, air conditioners, video game consoles... Read More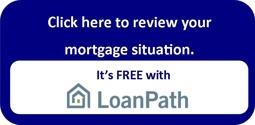 Wenzel Select Properties has teamed up with LoanPath to help you get prequalified in MINUTES!
Simply provide your basic information and financial scenario (no SSN needed) and you will get an overview of what you can afford!  This allows you to know numbers before you even talk to a lender.
LoanPath's Mission: To redefine the home buying process by empowering buyers with personalized education and guidance regarding their specific mortgage situation.
Featured Testimonial


by  Sharika
"At the age of 28, I desired to start the home buying process because I was tired of dealing with bad landlords and living in less than desirable apartments. A friend referred me to Lisa and after my first phone meeting with Lisa, I couldn't wait to start searching for my first home. I partnered with Lisa and Melissa from Wenzel Select Properties to search for my first home and they were truly exceptional realtors! Lisa was like a mom to me during this process - she was patient, understanding and very knowledgeable. Melissa was detail-oriented and very timely with all of the paperwork. Melissa and Lisa both, were great at ensuring the purchase of my first home was a smooth transaction! I have been in my home for less than a year and I have already referred three friends to Lisa - she is just that great! I hly recommend any person, especially a first-time home buyer to hire Lisa and the staff at Wenzel Select Properties to make your dream of owning a home become a reality! Thanks Melissa and Lisa for all your hard work!"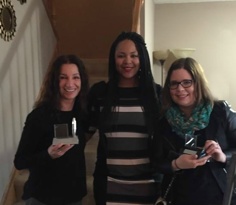 DECEMBER HAPPENINGS
Congratulations!!
Kyle & Jyssica on the purchase of their new home!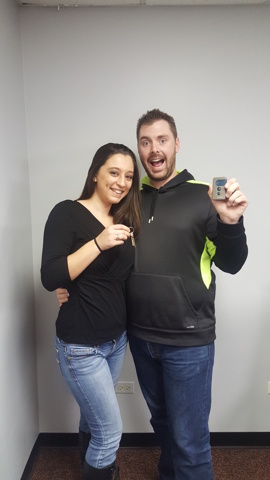 Steve & Christine on the purchase of their new home!