It's Your LUCKY Month!
Wenzel Select Properties, Ltd.  not only wishes this for you in March ...but the entire year!
Curb Appeal Wins in the 2017 Cost vs. Value Report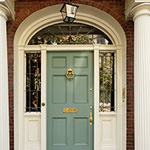 Mortgage rates are expected to rise over the coming years, and inventory woes are still plaguing many parts of the country. As a result, the remodeling industry is expecting a busy few years ahead as more people stay in their current homes and renovate. But, for homeowners who are thinking about selling in the future, not all renovations are created equal. Remodeling magazine's Cost vs. Value Report analyzes the returns on investment for 29 remodeling projects to determine... Read More
Tax Credits for Energy-Efficient Home Improvements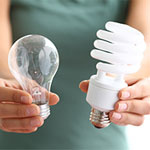 If you're planning to make home improvements this year, you're probably thinking about energy-efficient options, knowing they can save you money in the long run. However, many eco-friendly home improvements that help lower your energy bills can also pay off right away in the form of rebates and tax credits.
Whether you're considering installing an energy-efficient tankless water heater, putting solar panels on your house, or adding a skylight, chances are you can find a program that will put cash back in your pocket for improving your home's energy efficiency... Read More
Strong Home Sales in 2016, but a Lack of Inventory in 2017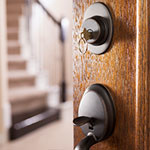 Despite affordability issues and low inventory, 2016 had the best existing-home sales in a decade. At 5.45 million sales, existing-home sales haven't set a pace this fast since 2006, when sales reached 6.48 million; in comparison, sales in 2015 topped out at 5.25 million. According to Lawrence Yun, chief economist for the National Association of Realtors (NAR), "Solid job creation throughout 2016 and exceptionally low mortgage rates translated into a good year... Read More
Don't Delay! Five Signs It's Time to Call a Plumber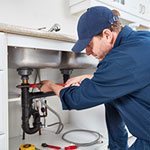 When is the last time you had your home's plumbing serviced? If your home is experiencing any of the following issues, it might be time to schedule a service technician for preventative maintenance.
1. Slow Drain. If your sinks are slow to drain, you might have a pipe blockage issue. This can be especially concerning if you are noticing slow drainage in both your kitchen and bathroom sinks... Read More
(February 2017) - The start of a new year brought renewed interest from homebuyers who drove home sales and the statewide median price higher in January, according to Illinois REALTORS® Read the latest release.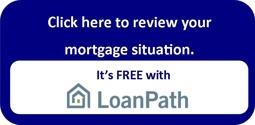 Wenzel Select Properties has teamed up with LoanPath to help you get prequalified in MINUTES!
Simply provide your basic information and financial scenario (no SSN needed) and you will get an overview of what you can afford!  This allows you to know numbers before you even talk to a lender.
LoanPath's Mission: To redefine the home buying process by empowering buyers with personalized education and guidance regarding their specific mortgage situation.
Featured Testi

monial
by  Ken & Sabrina
"Christine Leonchik was awesome to deal with! Made every step of the process run smoothly. She was very informative and taught us things to look for. She took her time and never rushed us into making a decision. She kept reassuring us we would find our home. Well, turns out she was right! Christine helped us find our forever home! It was a pleasure to work with her!"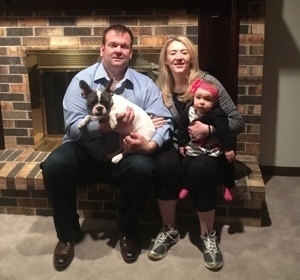 February Happenings
Congratulations!!
Genevieve on the sale of your condo!


Al & Sue on the purchase of your condo!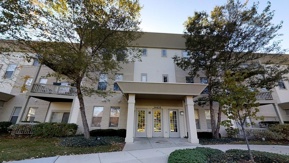 2017 Hot Home Decorating Trends
Are you planning to redecorate in 2017? Whether you're completely redoing your pad or just exchanging a few old items for something fresh, you'll love these 17 hot trends that will make your home-sweet-home that much better in 2017.
Fields of Green
Green is the go-to color of 2017, and every shade is a winner. Cheerful, bright green will be showing up as a splash of natural fun in living areas and kitchens, while forest green will be popular in bedrooms. You'll also see yellow-green accents used throughout homes.
In the Navy
Black was once the trendy color for a sophisticated background, but that honor has shifted to navy blue. Navy is not quite as intense as black, and it pairs well with trendy greens and cool blues... Read More