Our Team Wishes

You a Happy Fall!
 
Be sure to check out our
PINTEREST
page which includes Fall crafts, Recipes and More!
Eight Tips for Being a Good Neighbor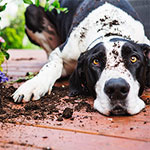 You've bought a house and you can't wait to move in. It's a perfect space for you and your family, and you're looking forward to beginning this new stage of your life. Well, there's one aspect of that new house and that new stage that you should consider—your neighbors. Here are eight ways to promote good neighborly relations:
 
1. Break the Ice Early. Look for an opportunity to introduce yourself soon after you move in, before anything happens that sets a negative tone. Shake hands over the fence or stroll over to chat if you see someone working in their yard. Tell them a little... Read More
Looking for a report that provides you with today's Housing Trends from Realtors across the nation!  Check out the monthly Campbell/Inside Mortgage Finance Housing Trends Update for August 2016.  Click below for report.
August Housing Trends
 
Three Factors for Determining




Real Estate Comps
Whether you are buying a new home or selling your old one, "comps," or comparable sales, are important. As a seller, they can be used as benchmarks to properly price your house. The last thing you want to do is undervalue it, which could end up losing you money, or overvalue it, which could make your property sit on the market for way too long. As a buyer, comps provide a ballpark figure that you can expect to pay in the current real estate market and, thus, help... Read More
How to Create Cohesive Décor for Your Home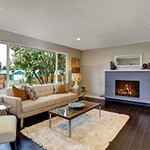 The décor of your home is not something that has to be simply one style or another but can be a beautiful mixture of many different styles. For instance, a few modern accents can be incorporated into a traditional style to create a style of its own. The trick is knowing how to pull it all together. By following a few tips, you can bridge the gap between styles to create a flowing room.

Choose a Focal Point
First and foremost, choose a focal point for your room. This can be a painting, fireplace, large window, or anything else you want to draw attention to. The rest of the room will revolve around that focal point. When someone enters the room, the focal point will be the first thing they see. If possible, the focal... Read More
llinois Home Sales, Prices Make a Late-Summer Surge in August
By Trenz Pruca
Want to Understand What's Going on in the Market Around You? Click on the Chart below to Read the News Release on this!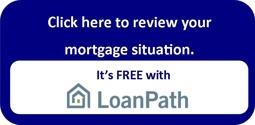 Wenzel Select Properties has teamed up with LoanPath to help you get prequalified in MINUTES!

Simply provide your basic information and financial scenario (no SSN needed) and you will get an overview of what you can afford!  This allows you to know numbers before you even talk to lender.

LoanPath's Mission: To redefine the home buying process by empowering buyers with personalized education and guidance regarding their specific mortgage situation.
Featured Testimonial
by
Michael King
The Lisa Wenzel Team served me very well.  I handed off my home to them, and they took it into the end zone.  They sold my home within 10 days!  I received $35,000 more than I expected it to sell for! There design tour video was instrumental in selling my home.  Lisa and her team have the experience, intelligence and the moxie to sell homes. I have confidence in Lisa Wenzel and her team and plan to use them again in the future.  M King.
August Happenings
Congratulations!!

Chris & Nichole on the sale of their property!




Jim on the purchase of his new home!


Thank you for allowing WSP to assist you with your most valuable investment.
Lisa M. Wenzel
Managing Broker/Owner
Five Interior Design Trends to Step Up Your Style Game
Whether you're a first-time home buyer looking for ways to upgrade your starter home or a seasoned home owner seeking a refresh, these tips will give you ideas to work with on any budget.

1. Design for Social Connection. Given the pace of today's technology-driven life, more and more people are turning to their home as a haven, a place where they can unplug from screens and reconnect with family and friends. "An easy way... Read More
First-Time Buyers Give
Home Sales a Boost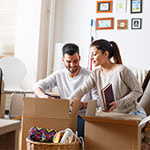 The housing market in June shifted as fewer investors closed on homes. The gap in the market was filled by first-time buyers, who accounted for 33 percent of the market in June, up 3 percent from both a month and a year ago. The number of first-time buyers closing on properties hasn't been this high since July 2012. For the first half of 2016, the share of first-timers in the market averaged 31 percent; for all of 2015, the average was only 30 percent. "The modest... Read More