Happy Easter From Wenzel Select Properties!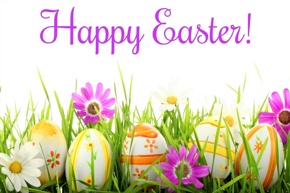 Please Visit our PINTEREST Page for Easter Fun!
Looking for a report that provides you with today's Housing Trends from Realtors across the nation!  Check out the monthly Campbell/Inside Mortgage Finance Housing Trends Update for March 2015.  Click below for report.
5 Signs the National Housing Market 



Is Stabilizing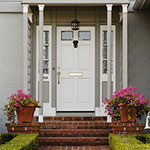 According to Freddie Mac's Multi-Indicator Market Index, almost 80 percent of all housing markets across the country are stabilizing; 38 out of 50 states and 40 out of 50 metropolitan areas are showing a three-month improving trend. However, the index stands at 74.9, which indicates a weak overall housing market. While the index is far from its all-time high of 121.7 back in April 2006, it is also far from its lowest point of 57.2 in October 2010. The current market has improved... Read More
Spring Cleaning: An Organization Attack Plan for Your Home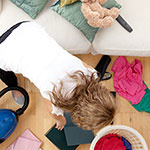 Assessing your things, organizing your space and an overall clean will make your home seem new again and help set the tone for an organized lifestyle. Here are four steps that will help you get your house cleaned and organized.
1. Don't Set Yourself
Up for Failure
Sometimes the best spring cleaners can be overzealous and think they can attack the house in one day and be done with it. Biting off more than you... Read More
Small Design Changes, Big Impact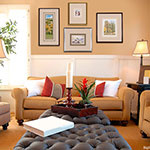 Barbara Schmidt, a nationally recognized interior style consultant, offers four tips for freshening up any room in your home using inexpensive items, as well as preexisting pieces.

Tip 1. Dress up a wall by adding a tight grouping of your favorite pictures. "Pull your chosen color into the matting and frames, but vary the width and style of the frames to add variety," she says. "This is definitely a growing design trend... Read More
5 Things Mortgage Lenders Like to See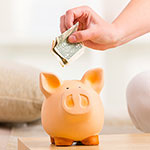 Job Stability
The lender needs to see signs of stability. Don't make any sudden changes in your employment if you're planning to apply for a mortgage soon―stay at your job for well over two years.
Low Credit Card Debt
Your back-end debt-to-income ratio plays an important part in getting approved for a home loan. This ratio is the total amount of debt payments you make each month divided by your gross monthly income. It should ideally be under 36 percent, but to increase your chances of getting approved for a home loan, work on getting that percentage below 30 percent... Read More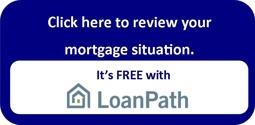 Wenzel Select Properties has teamed up with LoanPath to help you get prequalified in MINUTES!

Simply provide your basic information and financial scenario (no SSN needed) and you will get an overview of what you can afford!  This allows you to know numbers before you even talk to lender.

LoanPath's Mission: To redefine the home buying process by empowering buyers with personalized education and guidance regarding their specific mortgage situation.
Featured Testimonial



by Jinna Bensley
Lisa and the team at Wenzel Select Properties were great to work with both during the renting of our condo unit through the sale. They were with us every step of the way and were extremely knowledgeable, answering all of our questions. With us being out of town, they were a huge help in making sure things didn't slip through the cracks and that everything was in tip top shape for the sale. I would highly recommend working with Team Wenzel. We couldn't have done it without them!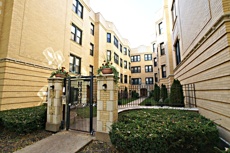 March Happenings
Congratulations!!
Kyle & Vanessa B. on the purchase of their new home!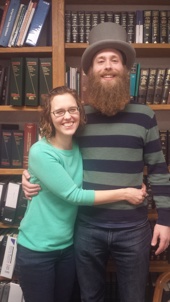 Deena R. & Khaled G. on the purchase of their new home!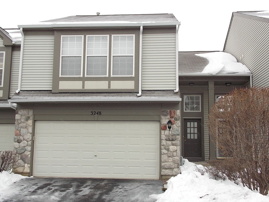 Thank you for allowing WSP to assist you
with your most valuable investment.

Lisa M. Wenzel
Managing Broker/Owner
What Americans Want In a Home: The Housing Satisfaction Gap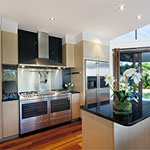 In a recent survey conducted by the Demand Institute, 10,000 households were asked if their current homes met their lists of must-haves. The survey found that many homeowners are going without some important features. Home buyers and renovators should take heed; these are the features that should be on every must-have list.
Energy Efficient 

Spending on home electricity has climbed 56 percent since 2000, leading 71 percent of households to think energy efficiency is important. Yet only 35 percent are satisfied with their own home's energy efficiency. Homeowners are making simple improvements to save... Read More