Have you seen Lisa Wenzel in
October's issue of Chicago Magazine?


Lisa Wenzel
Wins 2015 Five Star Real Estate Agents Award!
Click HERE to read about Lisa's accomplishment of being awarded the Five Star Professional award for the 5th year in a row!

The Five Star Professional research team applies a vigorous research and evaluation process to identify service professionals who provide quality services to their clients. Professionals do not pay a fee to be considered or placed on the final list of Five Star award winners.

Five Star Professional follows standard survey practices used by other professional research organizations. The research also includes a regulatory review to provide necessary checks and balances.
 
Happy Halloween from
Wenzel Select Properties!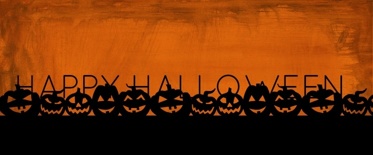 Visit our PINTEREST page for everything Halloween!
Crafts, DIY Costumes, Home Decor & MORE!
Looking for a report that provides you with today's Housing Trends from Realtors across the nation!  Check out the monthly Campbell/Inside Mortgage Finance Housing Trends Update for September 2015.  Click below for report.
A Fall Home-Maintenance Checklist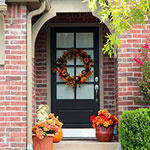 You've heard of spring cleaning, but what about fall? Cooler temperatures and storms often mean unexpected leaks, cold drafts, home repairs―and home repair bills. Fortunately, basic fall home maintenance can prevent many of these repairs. Below are a few tips to prepare your home and prevent maintenance issues.

Seal the Gaps. Use silicone caulk to seal windows and cracks in the siding, and use weather stripping around doors to keep cool air from seeping in.

Is Your Home Ventilated? While sealing gaps keeps the cold air... Read More
The Multi-Indicator Market Index Shows a Stabilizing Market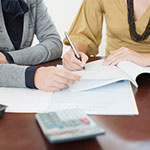 The Multi-Indicator Market Index (MiMi) measures the stability of the national housing market by analyzing home-purchase applications, payment-to-income ratios, local employment prospects, and the number of on-time mortgage payments. If a market experiences low buyer demand, it will fall outside its stable range, as will a market that overheats to an unsustainable degree of activity. In June, the national MiMi value reached 80.3, a 1.33 percent... Read More
Tips to Avoid Home Closing Delays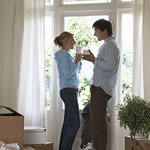 When you set a date to close on a home, you'll want to make sure that the closing goes through on the agreed upon date. Delays in closing can have financial consequences. While there may be no financial penalties involved, a delay can affect your plans―especially if you are selling a house at the same time you are buying one. In fact, it could affect the seller as well if the seller is also looking to buy a house but can't do so until they close the sale on their old house... Read More
4 Ways to Minimize a Home's Flaws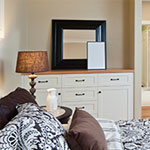 No house is perfect. Here are some clever interior design tricks to minimize your home's flaws and make it a more beautiful place to live:
1. Dark Rooms
Everyone loves light-filled rooms. If your home's small windows don't let in enough light, paint the walls a light color to help brighten dark corners. Hanging mirrors on walls opposite windows will bounce daylight around a room. Reflective surfaces... Read More
Hardwood Flooring Trends, a Touch of the Creative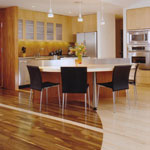 The recovering U.S. housing market has led to increased demand for certain luxury items, including hardwood flooring. Exciting trends are influencing the marketplace and for today's consumers, there are more hardwood flooring options than ever before.
"Savvy consumers want variety and flexibility in their flooring choices," says Linda Jovanovich of the American Hardwood Information Center. "With American hardwood species running the gamut of color and because hardwood is a product that can adapt to many different decorating styles and decors, hardwood provides a degree of diversity, as well as long-term value... Read More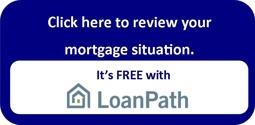 Wenzel Select Properties has teamed up with LoanPath to help you get prequalified in MINUTES!

Simply provide your basic information and financial scenario (no SSN needed) and you will get an overview of what you can afford!  This allows you to know numbers before you even talk to lender.

LoanPath's Mission: To redefine the home buying process by empowering buyers with personalized education and guidance regarding their specific mortgage situation.
Featured Testimonial



by Pat & Amanda McKevitt
We were introduced to Wenzel Select Properties through a seminar that was held at a local graduate school where my wife currently attends, and the willingness to share knowledge is what made us choose Wenzel Select Properties

Lisa is super friendly and easy to deal with. Overall We had a great experience with her.

Lisa was fantastic and helped out a ton with my inspection. I was actually on my honeymoon in Jamaica and she arranged the whole thing and executed everything seamlessly even with me and my wife being in a different country.

Overall experience was great. They are even bringing food for my house warming party! Who does that?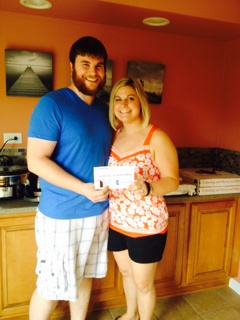 August Happenings
Congratulations!!
Matt & Eumeka on the purchase of their new home!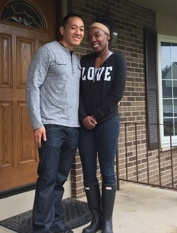 Dominic & Katie R. on the purchase of their new home!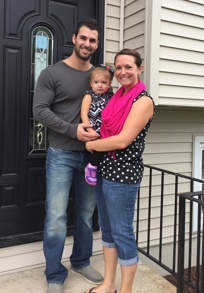 Anthony & Debbie E. on the sale of their property!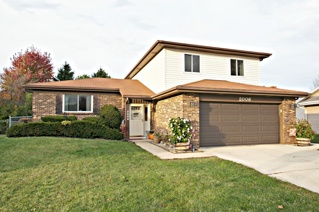 Jeanne & Bill K. on the purchase of their new home!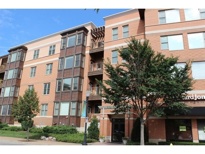 Brian & Kim on the rental of their new home!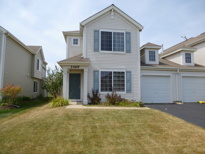 Joe B. on the purchase of his new property!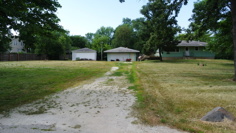 Andrew & Christina P. on the purchase of their new home!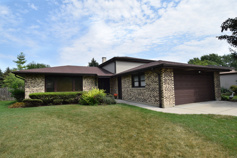 Thank you for allowing WSP to assist you
with your most valuable investment.
Lisa M. Wenzel
Managing Broker/Owner