Three Tips to Stage Your Home




to Make a Sale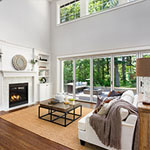 When it comes to selling your home, it's important to consider things from the buyer's perspective. Your home may feel cozy and perfect to you, but to someone else, it may look cluttered and outdated. Before allowing anyone into your home for an open house, consider working with a real estate agent to stage it appropriately. Staging is the process of highlighting the best things about your home while minimizing its less-than-positive aspects... Read More
Major Things to Check for When House Hunting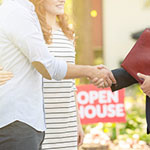 House hunting can feel like an adventurous new chapter in your life, and if you're lucky enough to find the property that checks off all the must-have boxes—appearance, size, price, location—it's easy to fall in love.

Not so fast, though. Before making an offer on any property, it's smart to take a deeper look at the overall structure and systems to ensure warning signs for costly major problems are not hiding in plain sight... Read More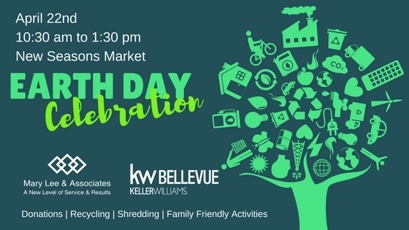 In honor of Earth Day, Mary Lee & Associates is hosting a FREE recycling event on Sunday, April 22nd. Items for recycling including secure paper shredding by Pacific Northwest Shredding, electronics recycling (including TV's, laptops and other electronics) and metal and household goods by Uptekk Recycling. We will also be accepting donations in good condition for the Mercer Island Thrift Shop, including clothing and shoes, household linens, books, housewares and collectibles, music and video media, sporting goods, toys and games, jewelry, baby equipment, furniture and home decor. Please feel free to stop by between 10:30 and 1:30 at the New Seasons Market on Mercer Island.
Smart Ways to Use Your 2018 Tax Refund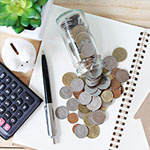 Many US taxpayers are preparing to receive large refund checks. In fact, the average refund amount for this year is expected to be $2,895.

If you have filed your tax forms with the IRS, you may be wondering about the best ways to maximize your tax refund. Here are some smart ways to use your 2018 tax refund:

Save Your Money
According to a recent report by CNBC, only 43 percent of American families have at least $1,000 set aside for emergency expenses. If you find it difficult to save for a rainy day, your tax refund can make starting a savings account easier.

Get Rid of Debt
Whether you owe money... Read More
Five Strategies for Spring Cleaning Success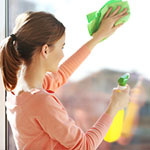 Spring is the perfect time to give your house a thorough cleaning, but the hardest part is knowing where to begin. For many people, the thought of spring cleaning is so overwhelming that they never get started. However, spring cleaning doesn't have to be a painful task. Here are some tips for a more effective and successful spring cleaning experience:

1. Focus On One Room. If the thought of cleaning the entire house is daunting, break up the project into smaller chunks to make it more manageable. Focus your efforts on a single room, and don't worry about the rest of the house. Then you can tackle another room... Read More
April 2018 - Events             
 

Tulip Festival
April 10 - 30, 2018
Skagit Valley Tulip Festival features spectacular fields of blooming tulips and daffodils. See the interactive or printable map. The free Tulip Festival Street Fair is April 20 to 22, 2018 in Mount Vernon.

Restaurant Week
April 10 - 19, 2018
Get a special deal on a three-course meal at 165 restaurants during Seattle Restaurant Week, which does not include Fridays and Saturdays. Restaurants all offer dinner and some offer lunch. Repeats in Oct.

Cherry Blossom Festival
April 20 - 22, 2018
The Cherry Blossom & Japanese Cultural Festival celebrates Seattle's friendship with Japan and Japan's gift of 1000 cherry trees in 1976. Enjoy Japanese art, dance, music, and food at Seattle Center.

Free State Park Day
April 14 & 22, 2018
On State Parks Free Days, you can picnic and play at any of the 140 Washington State Parks for free.

Kirkland Wine Tasting
April 20, 2018 (6 p.m.)
Drink local wine in shops during Kirkland Spring Wine Walk, which begins at the Heathman Hotel for age 21+.

Olympia Arts Weekend
April 27 - 28, 2018
Admire art Friday evening and Saturday at Arts Walk. Join a luminary procession Friday at 9:30 p.m. Watch people parade as animals in the Procession of the Species Saturday at 4:30 p.m. Free.