Lillian Bjorseth is an energetic, enthusiastic, inspirational, well-connected Chicago-area entrepreneur, speaker, coach and author who is known nationwide for her face-to-face networking and communication skills work. Her multi-edition,
Breakthrough Networking: Building Relationships That Last
, is an industry standard.
Lately her interests have grown to include more focused event planning. First up is her April 17, 2015 "Maximize Your Career – Business Tools for Women over 50" conference. It's the first business conference for Boomer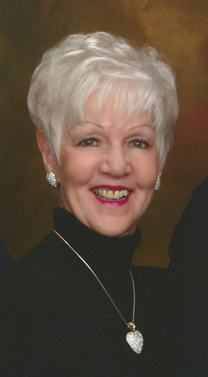 women in the Chicago area and is designed to provide information and advice for an age group that often has to overcome two challenges: age and sex. Another focus is to help the women build relationships with like-minded women. In short, it's an event geared to them where they can meet others like them.

It will be held from 8:15 am – 4 pm April 17, 2015 at DePaul University, Naperville campus. Cost is $125/person, $110 for three people registering together; and $146 at the door. Sponsorship opportunities are available to companies who want to reach the wealthy, well-educated Boomer woman market. Details and registration is at

www.bizwomenover50conference.com

On May 14, 2015 Lillian will be co-producing the 13

th

Greater Chicago Networking Extravaganza from 5:30 to 8:45 pm at TechNexus, 20 N. Wacker Dr., Suite 1200, Chicago.  Cost is $45; $55 at the door.  This event, which helps attendees build their network and networking knowledge, focuses on entrepreneurs with an emphasis on how to leverage relationships to start, build and grow a company. An added benefit is that attendees will also learn how to increase brand awareness, sales and career success through the art and science of networking. More details and registration and sponsorship opportunities are available at

www.greaterchicagonetworking.com

The

Chicago Tribune

calls Lillian a "networking expert," and the Association Forum of Chicagoland dubs her "the business networking authority." A

Daily Herald

columnist says she is "as successful a traditional networker as you will find."

She is also the author of

52 Ways to Break the Ice & Target Your Market,

and the

Nothing Happens until We Communicate

CD/workbook series. She's a contributing author to

Masters of Networking

and

Overcoming Mediocrity

. She's also co-presenter of the

Marketing Boot Camp

DVDs/workbook. She blogs at

www.lilliancommunicates.com

.

Lillian was featured as a local inspirational leader in the first edition of Chicago's

I Inspire

magazine in fall 2014. She was also named to the 2014 Top 100 Women in Ecommerce by

WE Magazine

for Women. She was honored three times by the National Speakers Association-Illinois Chapter including Member of the Year and was named Outstanding Chicago Speaker by Red Carpet Concierge. Lillian, a member of Engaging Speakers, also was named a Great Woman of the 21st Century and an Influential Woman in Business. She was honored in 2013 as a Distinguished Alum of her Missouri high school. She is a top graduate of the University of Missouri School of Journalism.  

We will feature a different individual's hobby or career each month.  If you know of someone that would like to be featured, email me at lisa@wenzelselectproperties.com.