Happy Thanksgiving from
Wenzel Select Properties!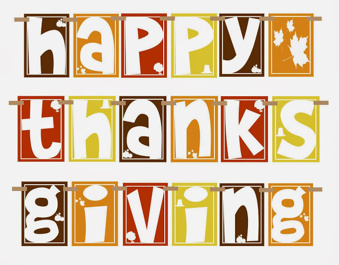 Visit our PINTEREST Page for The Ultimate Guide to Everything Thanksgiving!
Curious Career Of Mike Busse

Wintrust Financial Corporation

 
With an extensiv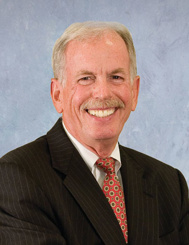 e background focused on small to mid-sized business lending and development, Mike brings over 30 years of banking expertise to Wintrust.
Wintrust Financial Corportation (Wintrust), with more than $16 billion in assets, can offer your business complete commercial lending services and comprehensive treasury management solutions.  Wintrust also provides traditional community banking services, wealth management services, commercial insurance premium financing, mortgage orientation, short-term accounts receivable financing, and certain administrative services, such as data processing of payrolls and billing.
Wintrust community banks provide community oriented, personal and commercial banking services to customers located in greater Chicago, Illinois and southers Wisconsin through its 15 wholly-owned banking subsidiaries and more than 100 banking facilities. 
Partner with Wintrust and you can Have it All™ - a full slate of powerful and sophisticated treasury management products and the local decision making and personal service that only a group of community banks can offer.
With strong capital and expert lenders, Wintrust and its Community Banks stand ready to help you with all of your business banking needs.  To learn more about Mike, or to look for another banker, visit
www.wintrust.com
Looking for a report that provides you with today's Housing Trends from Realtors across the nation!  Check out the monthly Campbell/Inside Mortgage Finance Housing Trends Update for October 2014.  Click below for report.
Fewer Cash Investors, Distressed Home Sales Decline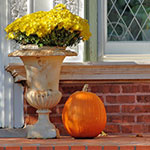 Distressed homes accounted for only eight percent of all home sales in August. Six percent of sales were foreclosures, while only two percent were short sales. This is the second straight month the number of distressed homes remained in the single digits. A year ago, distressed homes represented 12 percent of the market. And fewer distressed homes available for sale led to higher prices; foreclosures sold on average 14 percent below market value in August, compared... Read More
Thanksgiving Day Shortcuts to Help the Holiday Host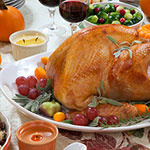 If you're in charge of Thanksgiving dinner this year, use these shortcuts to cut down on time and mess. These tips will help you create an impressive feast with less stress. 
Painless Potatoes
If you're making mashed potatoes, consider skipping the tedious peeling step―as you know, most of the nutrients are in the potato skin. It's all a matter of preference, but mashed potatoes can taste good with skins... Read More
Thanksgiving Recipe: Homemade Cranberry Sauce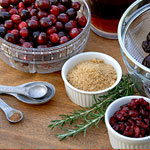 For the holidays you'll draw up lists of ingredients. You'll bake pies and other desserts. You'll spend all day in the kitchen roasting and basting. You'll choose colorful root vegetables to prepare. You'll whisk gravy made from scratch. And will you merely open a can of cranberries?
Try making your own cranberry sauce this time and you will never go back to the canned kind. You can make it ahead of time, up to a week if you like.... Read More
3 Reasons to Keep Your Home Listed During the Holidays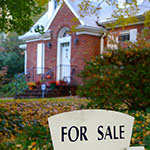 As the holidays approach, home sellers are often tempted to take their homes off the market until spring―or even wait until spring to list. After all, buyers are too busy now to search for houses, right? In a word, no. As a rule, you should list your home when you want to sell it, not when you think it will sell, because no one can predict with any certainty when the right buyer might show up at your door. In fact, canceling or postponing your listing may actually prove counterproductive. Here are three reasons why:
1. Motivated Buyers
Buyers who take time from their holiday preparations―and their... Read More

Featured Testimonial



by Matthew Daly
It has been a pleasure working with Christine Leonchik and Wenzel Select Properties during my first time home buying experience.  Being a first time home buyer I was unfamiliar with the home buying process, Christine has taught me everything I needed to know and made the overall process nearly effortless on my part. The day the home I bought hit the market, Christine set up a viewing and wrote up the offer letter that late the night.  Without this dedication I would have had to compete with others for this property, Christine has surely gone above and beyond to help me own the home of my dreams.  I have already recommended Christine and Wenzel Select Properties to my friends looking for a new home!
 
- Matthew Daly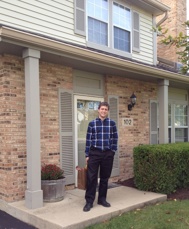 October Happenings
Congratulations!!
Chuck & Cherie S. on the sale of their property!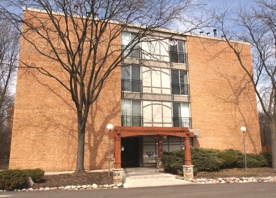 Rose E. & Amanda A. on the rental of their new home!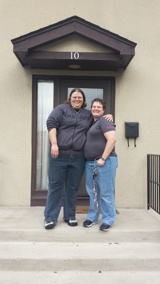 Clark & Brandi B. on their new office space!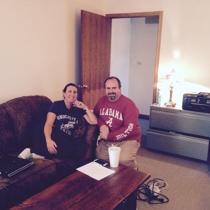 Jason & Darcey D. on the rental of their property!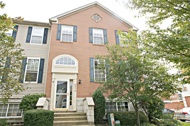 Eric & Jaci P. on the purchase of their new home!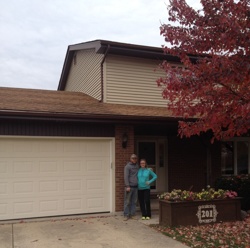 Thank you for allowing WSP to assist you
with your most valuable investment.

Lisa M. Wenzel
Managing Broker/Owner
Five Surprising Things that Don't Impact Your Credit Score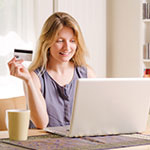 When becoming informed about what affects your credit score, it's just as important to know the things that don't have an impact on your credit score―either positive or negative―as it is to understand the factors that can help or hurt your credit. Here is a look at five things that surprisingly won't affect your credit rating.
1. Certain Monthly Payments
Paying your rent and utilities on time, won't help or hurt your credit. However, if you fall so far behind on payments that you are sent to a collections agency it will have a negative affect on your credit rating.
2. Bank Overdraft Fees
Accidentally charging too much on your debit card can be a pain... Read More