Did You See Lisa Wenzel In The October Issue Of Chicago Magazine?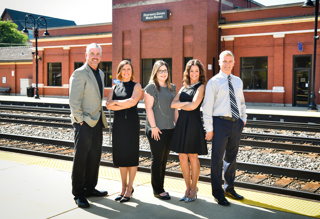 Lisa Wenzel Wins the 2016 5 Star Real Estate Agent Award!
 
Click 
HERE
 to read about Lisa's accomplishment of being awarded the Five Star Professional award for the 6th year in a row!
The Five Star Professional research team applies a vigorous research and evaluation process to identify service professionals who provide quality services to their clients. Professionals do not pay a fee to be considered or placed on the final list of Five Star award winners.  Five Star Professional follows standard survey practices used by other professional research organizations. The research also includes a regulatory review to provide necessary checks and balances.
Have a Saf

e & Hap

py Halloween!

Be sure to check out our 
PINTEREST
 page which includes Fall crafts, Recipes and More
September Housing Trends
Looking for a report that provides you with today's Housing Trends from Realtors across the nation! 
Check out the monthly Campbell/Inside Mortgage Finance Housing Trends Update for September 2016.  Click below for report.
October Housing News:   Forecasting a Positive Fall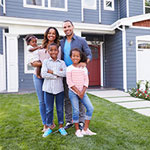 Freddie Mac's Multi-Indicator Market Index (MiMi) monitors the stability of the housing market by analyzing home purchase applications, payment-to-income ratios, on-time mortgage payments, and employment statistics. In June, the national MiMi value saw only a slight improvement from a month earlier, climbing 0.08 percent to 85. A MiMi value this high represents a housing market that, according to Freddie Mac, is "on the outer range... Read More
Five Ways to Evaluate a Home Offer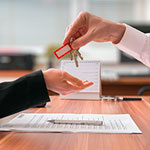 Receiving an offer for a house is not the final step in a real estate transaction. In fact, it is the beginning of another stage in the process: the negotiations. After receiving a formal offer, the seller reviews it and then responds to the potential buyer. A counteroffer may follow then further negotiations until a deal satisfactory to both parties has been arranged.
 
It is important to do a careful evaluation of each offer. Here are five tips for evaluating a real estate offer:
 
1. Look Beyond the Basic Amount Offered. Obviously, the purchase price is the key piece of information in the offer. However, other offer elements may impact the total amount of money you'll receive in the transaction. For example, if the buyer asks that certain items... Read More
Five Problems Most Homeowner's Insurance Doesn't Cover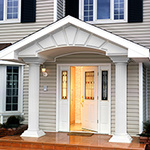 Policies for homeowner's insurance usually take several pages to explain the circumstances that are covered under the policy guidelines. Most homeowners don't bother to take the time to read through them, even when they attempt to submit a claim. Here is a look at some of the situations that most homeowner's insurance doesn't cover, unless you obtain a rider (i.e., add-on) policy that does.
 
1. Termites and Other Pests
Most insurance companies do not offer... Read More
Inexpensive Autumn Décor Accents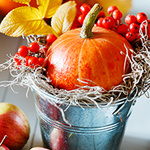 Fall is the season of bountiful harvests. Transform your décor with rich color and warmth. Here are a few ways you can add fall accents to your home:
Get Ornamental Gourds
And not just the requisite pumpkin for the porch, but several small-to-large ornamental gourds to be used as a dining room table centerpiece, as a coffee table prop, and even to place here and there on bookshelves. Ornamental gourds come... Read More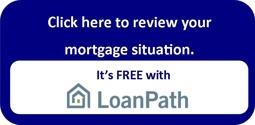 Wenzel Select Properties has teamed up with LoanPath to help you get prequalified in MINUTES!
Simply provide your basic information and financial scenario (no SSN needed) and you will get an overview of what you can afford!  This allows you to know numbers before you even talk to lender.
LoanPath's Mission: To redefine the home buying process by empowering buyers with personalized education and guidance regarding their specific mortgage situation.
Featured Testimonial



by

Mike M.
So, I'd like to start off by saying that I had no idea how to do anything involving buying a home. I'm 29 years old, single, and had been renting for several years.  I had some fake idea, figured I could just point at one and say I'll take it.  Lisa sat me down and gave me an explanation of how that does not work and she gave it to me in a very literal sense.  From there we went on to look at houses. She made an emphasis on resale value so that I could narrow down my search even more, with respect to what I wanted. When we finally found one, Lisa made sure to ease my impulsions but made sure I didn't miss out on a great house and a great deal.  I would recommend Lisa and her team to anyone even remotely thinking of purchasing because Lisa will make sure that you are sure of what it is that you really want.  She will see you through it step-

by-step, until the beginning of the new life for yourself

.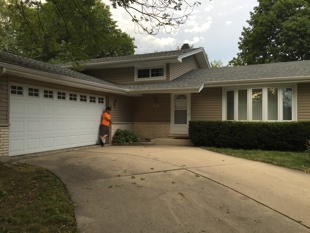 SEPTEMBER HAPPENINGS
Congratulations!!

Doug and Carol on the Sale of Their Home!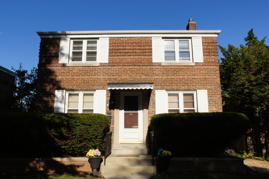 Mike on the Purchase of His New Home!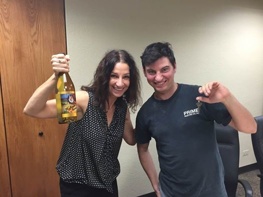 Michael on the Sale of His Property!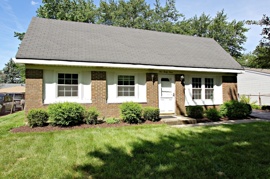 Thank you for allowing WSP to assist you with your most valuable investment.
Lisa M. Wenzel


Managing Broker/Owner
Are Home Energy Audits Worth It?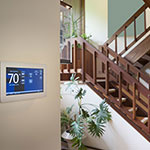 Offers for free or low-cost home energy audits are everywhere, but are these home assessments worth your time? Home energy audits are totally worth it, and fall is an ideal time to have an energy assessment performed: you'll receive actionable advice on staying comfortable in cooler temperatures. Learn what to expect when getting a home energy audit and how these audits can help you save money all year round. 

What Happens in a Home Energy Audit
These audits typically last two to four hours, depending on the size of your home and the complexity... Read More