How Homeowners Can Make the Most of a Home Appraisal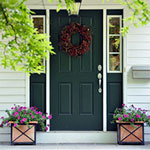 A home appraisal is an important step in refinancing or selling a house. Understanding the process can help the seller or the refinancing homeowner earn the best marks possible on an appraisal report.
An appraiser will count the number of bedrooms and bathrooms, measure the square footage, and use neighborhood sales as a gauge to help settle on a dollar value for your home. These are variables... Read More
Low Inventory Didn't Hinder National Home Sales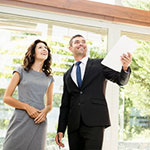 Severe supply shortages have plagued the housing market for the past few months, and March was no exception. By the end of the month, there were 1.83 million existing homes on the market. This is the 22nd straight month that inventory has fallen year over year; March's inventory was 6.6 percent lower than a year ago. At the current sales pace, unsold inventory would supply the market for 3.8 months. What's more, 48 percent of homes remained on the market... Read More
Three Ways a Qualified Real Estate Agent Can Help You Sell Your House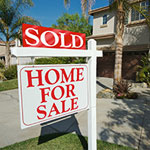 Do you need to sell your home so you can relocate? You'll want a real estate professional that knows your local market and who will strive to help you find the right buyer. There are many advantages to working with a great real estate professional. Here are the top three:
1. The Price Is Right
The wrong price can cause a home to sit on the market for a long time. If you must sell... Read More

No Space? Try Container Gardening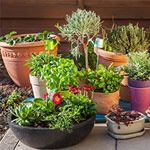 The beauty of container gardening is that it doesn't require a lot of space to get great results. Many different types of plants such as annual and perennial flowers, vegetables, and herbs can be successfully grown in the smallest corners of patios or balconies. All that's needed is an area that provides about five hours of sunlight a day.
Choosing a Container
An important part of container gardening is, of course, the container. Avoid small containers or ones that have narrow openings. Plastic or terra-cotta pots with predrilled drainage holes that are sold in gardening and home... Read More
Enhancing Your Home's Curb Appeal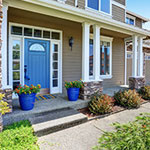 First impressions mean a lot—especially when it comes to your home's curb appeal. Whether you're getting ready for resale or just want to update the exterior, you may think your home is ready for a curbside makeover.
According to a new National Home Design Survey from Sherwin-Williams, more than 80 percent of homeowners believe their home's curb appeal could be improved, and 40 percent describe their home's appearance as average or poor. Even those who said their home's appeal was "pretty good" felt there was more they could do to improve it.
The good news is that curb appeal can be improved with minimal investment, according to John Gidding... Read More