Please Welcome Pat Ryan, our newest Broker at
Wenzel Select Properties!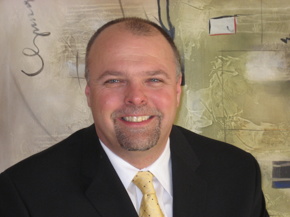 Pat is a motivated Real Estate Broker with 10 years of experience working in all aspects of a real estate transaction.  Pat has managed the development and execution of representing contracts, purchase agreements, closing statements, deeds and leases.  Pat is adept at building excellent working relationships with other Brokers, lenders, appraisers, title companies, surveyors, attorneys and most importantly, clients!

Pat has lived in the Western Suburbs since 1972 and extremely familar with the market.
 
Pat Ryan
pat@wenzelselectproperties.com
708.305.0052
Are you ready for fall?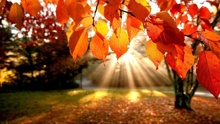 Whether you are ready or not, fall is here in the Chicagoland area!
We've started to gather our favorite fall pins over on Pinterest.  Everything from fall recipies and crafts, to how to prepare your house for the colder months!
Check out our Pinterest page
HERE
Looking for a report that provides you with today's Housing Trends from Realtors across the nation!  Check out the monthly Campbell/Inside Mortgage Finance Housing Trends Update for August 2015.  Click below for report.
Is Overpaying Your Mortgage a Good Financial Strategy?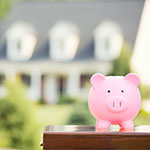 Most people pay the minimum amount due each month toward their mortgage, taking either 15 or 30 years to pay off the loan, depending on the original terms. However, if you can afford to pay more—even just a small amount—it can make a big difference in your finances.
Sending the Extra Money
One way to pay more money toward your mortgage is to slightly increase your monthly payment by $20-50. Simply add this amount to your check or online... Read More
National Data Shows a Stronger
Housing Market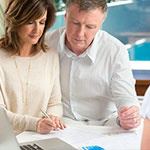 The June 2015 buying season was the strongest one since the economic downturn, with sales increasing to their highest pace in 8 years. This was the sixth month in a row that national home sales increased year over year. What's more, all regions of the country saw sales gains in June. Existing-home sales in the Northeast were 4.3 percent higher than a month ago and 12.5 percent higher than a year ago. In the Midwest, sales climbed 4.7 percent from May... Read More
Replacement Windows Enhance Curb Appeal and Home Value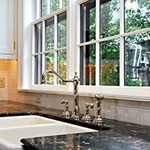 If your home's windows are beyond repair, replacement windows can improve your home's appearance—adding curb appeal—and help reduce the energy costs of heating and cooling your home.
Energy Efficiency
Replacement windows, sometimes referred to as retro-fit windows, are custom-made for your home so your individual needs can be addressed. Typically, energy-efficient windows... Read More
5 Ways to Increase Your Home's Security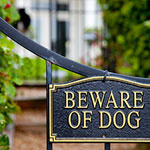 A home is burglarized every 15 seconds in the United States, and over 90% of those robberies occur when no one is at home. If your home appears visible, secure, and occupied, the chances of experiencing a break-in are significantly lower. Below are some of the most effective and proven methods for beefing up your home security without breaking the bank.
1. Invest in Stronger Security
Motion-activated floodlights near any entrances to the home make an excellent deterrent, and window-break alarms provide an inexpensive alternative to a full security system. One area that many people neglect is the front door—most doors aren't reinforced, which means that a single well-placed kick is often all it takes to gain access to your home. The most secure door is one with a double-cylinder deadbolt... Read More
4 Steps Toward Greener Living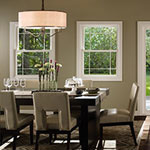 Living a greener lifestyle isn't just about conserving natural resources, it's also about saving money. Whether you're renovating your existing home, or building from the ground up, you can create a home that's more efficient, cost effective and "green."
1. Insulate against air.
In terms of heating and cooling, a well insulated home conserves the most energy by creating an airtight seal, locking out any potential hot or cold air drafts. To properly insulate, replace old windows and doors with more energy efficient options and add extra insulation to the walls, roof and basement... Read More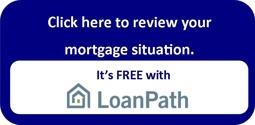 Wenzel Select Properties has teamed up with LoanPath to help you get prequalified in MINUTES!

Simply provide your basic information and financial scenario (no SSN needed) and you will get an overview of what you can afford!  This allows you to know numbers before you even talk to lender.

LoanPath's Mission: To redefine the home buying process by empowering buyers with personalized education and guidance regarding their specific mortgage situation.
Featured Testimonial



by Aaron & Sarah Louthan
Our experience with Wenzel Select Properties and with Lisa specifically was definitely a positive one and we would certainly suggest that friends and family use their services when looking for a property. Lisa quickly helped us determine the most important factors in choosing a house and from then on we only saw houses that met those parameters. If you have an issue with having LOTS of options, Lisa is not for you. We received information on 2-3 properties every day and were able to establish a favorites list that could later be used to determine which locations we would visit. I would estimate that we had the opportunity to review well over 300 properties during the 2 months that we searched for a house, which definitely made us feel like we were in a position to choose the best home for our family. Lisa made time for us whenever we indicated we were free to visit different locations and provided us with an informative binder containing information about each house we were scheduled to visit that day.

As we all know, purchasing a home is a significant undertaking and can be extremely overwhelming if you don't have the kind of help and support that a knowledgeable and experienced agent like Lisa can provide. Lisa was always able to answer questions that we had and helped alleviate much of the stress that comes with purchasing a home. As a first time homebuyer we had no previous experience to draw from and knew very little about the process and all of the different things we needed to have in order when purchasing a home. Lisa was sure to clearly explain each step and to assist in the gathering all of the information we needed to ultimately make a home purchase. Our experience was nothing but positive and we would definitely encourage anyone to work with Lisa when purchasing a home.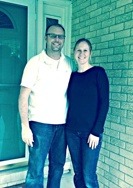 August Happenings
Congratulations!!
Esther & Curtis V. on the purchase of their new home!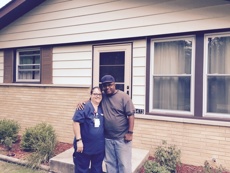 JJR Group on the purchase of their 1st investment property!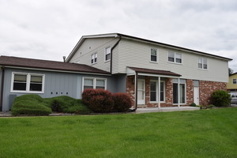 David C. on the purchase of his new home!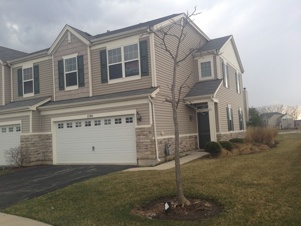 Kim P. on the purchase of her new home!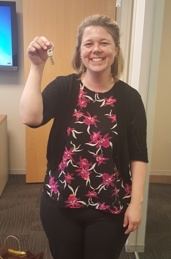 Ben & Alycia T. on the purchase of their new home!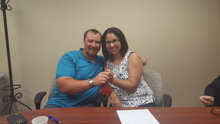 Kammie G. on the rental of her property!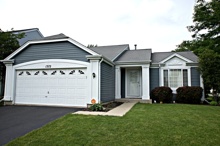 Patty C. on the sale of her property!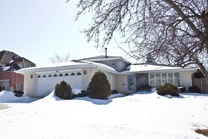 Wenzel Select, LLC on the purchase of their new investment property!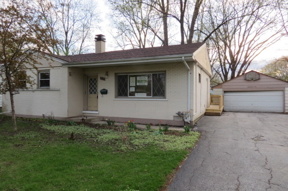 Thank you for allowing WSP to assist you
with your most valuable investment.
Lisa M. Wenzel
Managing Broker/Owner