We Hope Everyone had a Happy St. Patrick's Day!!!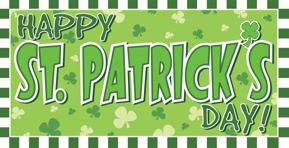 Check out our PINTEREST page offering everything St. Patrick's day!
Congratulations to Lisa Wenzel on receiving her CRB (Council of Real Estate Brokerage Managers) Designation!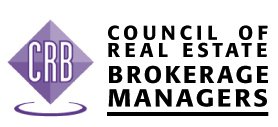 To learn more about the CRB Council, click
HERE
Curious Career Of Caryn Jacaway

Preserve Management Group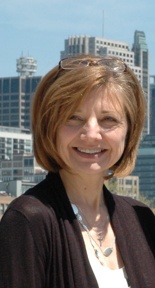 Caryn has been in real estate for over 25 years, is a licensed real estate broker that has managed commercial, industrial and retail properties in Chicago and the suburbs.  Her company, Preserve Managment Group (PMG) provides full service property management as well as consulting services to those that wish to manage properties for themselves but need the extra help from a professional in setting up budgets and rent rolls. Whatever the needs are, Preserve Management looks forward to supporting you.

Please visit

www.preservemanagementgroup.com

for more information.  

We will feature a different individual's hobby or career each month.  If you know of someone that would like to be featured, email me at lisa@wenzelselectproperties.com.
Check Out Lisa Wenzel On The Cover & Feature of February's Top Agent Magazine!

Click HERE to view the magazine.
Looking for a report that provides you with today's Housing Trends from Realtors across the nation!  Check out the monthly Campbell/Inside Mortgage Finance Housing Trends Update for February 2015.  Click below for report.
Inventory Drops and Home Prices Continue to Increase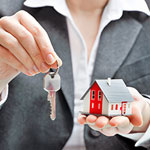 In December, the total housing inventory dropped 11.1 percent. There were 1.85 million existing homes on the market, which is a 4.4 month supply at the current sales pace; in November, there was a 5.1 month supply. With the strengthening economy and sub-4 percent interest rates, the demand for homes from buyers should be increasing, but a tight supply of homes available for sale could cool that demand.
Supply shortage causes home prices to increase. And according to the National... Read More
Bathroom Renovation




on a Budget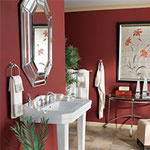 Does your bathroom look better with the lights off and door closed? If so, it might be time for a makeover. Small changes can make a big improvement, and even if you have a small budget, there are many ways to make your bathroom shine.
"Updating a bathroom benefits the home's overall appearance and is something the homeowners can enjoy every day," says Dan Auer of Faucet.com, a Web site with a vast inventory which includes all the fixtures and accessories... Read More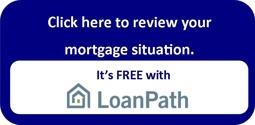 Wenzel Select Properties has teamed up with LoanPath to help you get prequalified in MINUTES!

Simply provide your basic information and financial scenario (no SSN needed) and you will get an overview of what you can afford!  This allows you to know numbers before you even talk to lender.

LoanPath's Mission: To redefine the home buying process by empowering buyers with personalized education and guidance regarding their specific mortgage situation.
Featured Testimonial



by Jinna Bensley
Lisa and the team at Wenzel Select Properties were great to work with both during the renting of our condo unit through the sale. They were with us every step of the way and were extremely knowledgeable, answering all of our questions. With us being out of town, they were a huge help in making sure things didn't slip through the cracks and that everything was in tip top shape for the sale. I would highly recommend working with Team Wenzel. We couldn't have done it without them!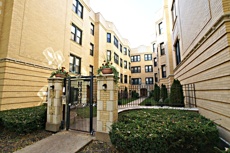 February Happenings
Congratulations!!
Michelle & Adam on the purchase of their new home!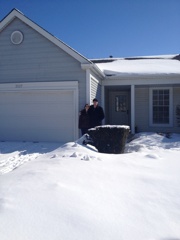 Bob B. on the sale of his property!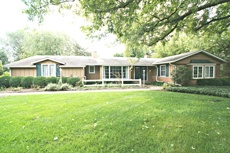 Thank you for allowing WSP to assist you
with your most valuable investment.

Lisa M. Wenzel
Managing Broker/Owner
Character Sells: How to Add Character to Your Home Renovation Project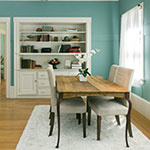 Adding character to your home is a wise investment. Not only will you end up with a beautiful and unique space, you'll catch the attention of homebuyers when it comes time to sell. Here are the top six ways to add character that transforms your home into an inviting space.
1. Remove dated features.
Popcorn ceilings and faux-wood paneling make a space feel tired and dated. These elements will detract from your home's architectural features.
2. Upgrade your baseboards.
A narrow baseboard disappears on an eight-foot-high wall. Fortunately, you can add height to your baseboards without major renovations. Install a strip of half-round trim a few inches above the existing baseboard. Paint the trim, the original baseboard, and the wall between the two in your... Read More
6 Traits of Successful

Home Sellers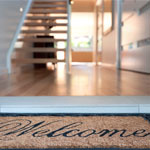 The goal for any home seller is to sell a property quickly at the best price for the market. Here are six characteristics that will help home sellers succeed.
1. Realistic Expectations
Real estate agents do not pluck listing prices out of thin air. Every price range they recommend to potential home sellers is the result of meticulous research: of the property, the neighborhood and the current real estate market. Most of the factors... Read More
Lower Mortgage Insurance May Bring More New Homebuyers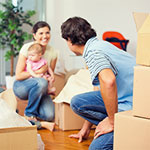 The Federal Housing Administration announced in January that it would reduce its annual mortgage insurance premiums by half a percentage point―dropping it from 1.35 percent to 0.85 percent. FHA-backed loans are popular with new homebuyers, and offer downpayment options as low as 3.5 percent of the purchase price, but require mortgage insurance for the life of the loan. Lowering mortgage... Read More