Fabulous February!
celebrate love the whole month...
Three Ways Homeowners Can Be Smart about Home Selling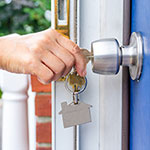 With so many magazine articles and television shows about real estate, a lot of people think they know everything there is to know about selling their home: upgrade your home to increase its value, price your home based on comparables, invite the neighborhood in during an open house, wait for that over-asking offer. But sellers who follow this advice might not receive any offers. If you want to swap your For Sale sign for a Sold one, learn how to avoid the common misconceptions about home selling... Read More
National Sales Rise, Supply Drops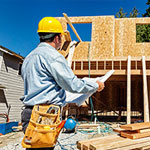 For over 30 years, the National Association of Home Builders/Wells Fargo Housing Market Index (NAHB/HMI) has surveyed home builders about their levels of confidence in the single-family housing market. Builders are asked to rate both their current sales and future sales as good, fair, or poor. In addition, builders are asked to evaluate prospective buyer traffic as high, average, or low. The scores determine the strength of the single-family housing... Read More
Ten Kitchen Trends for 2017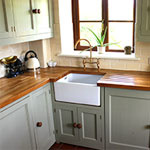 The kitchen is a central place in the home where family members gather for food and fellowship. Creating a beautiful, welcoming kitchen space makes food prep and mealtime enjoyable for everyone. Kitchen renovations also boast a high resale value, which is important if you're anticipating selling your home in the near future. As you start to sketch out ideas for your upcoming remodel, think about the following 2017 kitchen trends.
1. Gray Cabinetry 

While white remains a popular choice for kitchen remodels, gray is quickly rising in popularity. When paired with another dark neutral, such as black... Read More
Tips for Hanging New Curtains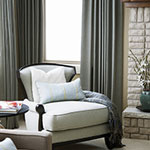 When it comes to home décor, curtains are an important aspect in any room in your home. They help bring more color or texture to the space and really tie a room together. Unfortunately, there are some mistakes many people make when buying or hanging their curtains. Here are some mistakes to avoid:
Not Measuring the Windows
If you're planning on buying new curtains, don't just assume a standard-size curtain panel is going to work. Measure the width and the length of every single window to get the right size. Write the details down on paper, taking note of the window's size and its location.
Hanging Curtains from the
Top Edge of the Windows
Another common mistake people make with curtains is hanging them too low. Hanging the curtains... Read More
Four Life Changes that Affect your Taxes and How to Tackle Them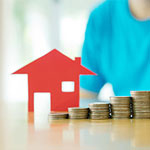 Life changes often mean tax changes. Whether it's getting married, buying or selling a home, moving abroad, or having a baby, misunderstanding the tax and financial implications of these life changes can lead to taxpayers making mistakes or leaving money on the table.
Depending on your situation, there are new tax implications that will impact your benefits, tax bill, and how you file. If you experienced... Read More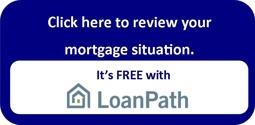 Wenzel Select Properties has teamed up with LoanPath to help you get prequalified in MINUTES!
Simply provide your basic information and financial scenario (no SSN needed) and you will get an overview of what you can afford!  This allows you to know numbers before you even talk to a lender.
LoanPath's Mission: To redefine the home buying process by empowering buyers with personalized education and guidance regarding their specific mortgage situation.
Featured Testimonial


by  Jim J.
There are few people I have met in my life that hold that amazing ability to stay on task a exude intelligence in everything they do serving their clients; Melissa Nelson is one of those people. I had an occurrence one evening where I requested some comps from Melissa on a property I was looking at, the multi-page report came back within minutes and a friend was in the room when I received the email. He said "you need to give us her information so we can use her when we get close to buying our next place, she is unbelievable!" Melissa has what I call an "old soul" she has wisdom beyond her physical age that is an awesome attribute! She stays on task, checks back in, is available when you call her. She gets the fact that our society today is one of immediate gratification and she lives up to it. Buying a home can be a very emotional experience there are many highs and lows along the way, anticipation, let downs at the last minute, and regrouping to try again. Melissa always keeps a very calm and professional demeanor and that helped to keep me calm and on task. This business is very fortunate to have her it makes your office shine! Nice work Melissa!!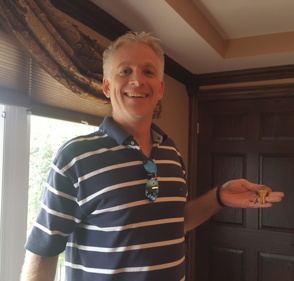 January Happenings
Congratulations!!
Sandy on the purchase of her new home!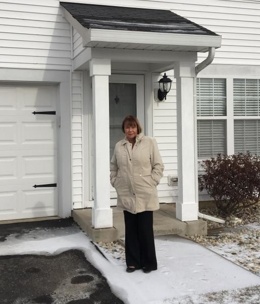 Eric on the rental of his new home!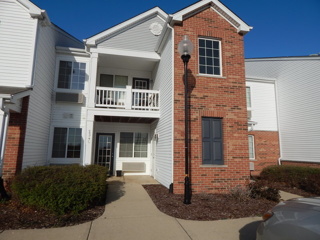 Thank you for allowing WSP to assist you
with your most valuable investment.

Lisa M. Wenzel
Managing Broker/Owner