Selling Your House? Know Your Local




Real Estate Market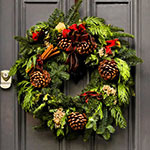 Armed with a few important facts about your local real estate market, you will be prepared to make smart decisions about the sale of your house. The phrase All real estate is local accurately describes how to think about your individual circumstances. National trends in real estate do not necessarily reflect what is happening in your town, city, or region. Here are five local real estate factors you need to understand so your expectations for a home sale are realistic:
1. Know Your Market.
It is a seller's market when there are... Read More
National Home Sales Increase, Housing Inventory Dips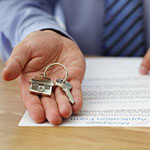 Now is a good time to buy a home or list your home for sale. The national housing market trends show an increase in home sales and a decrease in home inventory. National existing-home sales increased in September to the second-highest pace since February 2007. Interest rates are holding steady near 4 percent, and job growth—while modest in comparison with the first half of the year—is still strong. Rent prices have climbed to an eight-year high, making it less affordable... Read More
How to Make a Gorgeous Gallery Wall
Gallery walls are hugely popular, as people are turning away from traditional linear photo displays in their homes. Now you can find beautiful and interesting gallery walls in home décor magazines and across websites. Luckily, it is easy to create an impressive-looking display in your home with only a little planning.
1. Decide on a Theme.
Do you want to display family photos? Or create a focal point in the living room? Would you like... Read More

Enjoying the Season: Five Foolproof Holiday Stress Busters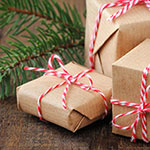 Decorations, music, sumptuous meals, and gatherings with family and friends are all hallmarks of the holiday season. Unfortunately, stress also tends to go hand in hand with this time of year. While you can't control everything that happens during the holidays, you can make wise choices that will help you be a healthier and happier person during this special time of the year.
1. Be Realistic!
No matter how well you plan the holiday meal or how much you research your gift lists for family members, you will encounter some snags along the way. You burn a batch of cookies, or someone spills coffee in the living room. The toy you thought your child would love gets ignored. All these happenings are common events and they don't... Read More
Take Steps to Protect Yourself from Identity Theft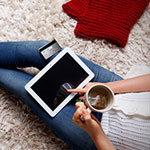 If you're lost in a flurry of holiday gift wish lists and dreading a trip to the crowded mall, you're probably considering the convenience of shopping online. If so, you're not alone. With each passing year, more Americans are opting to do their holiday shopping from the convenience of their home computer, and that trend is expected to increase.
As popular as online shopping is, it also poses some inherent risks. While many retailers take pains to protect their customers, some of the responsibility for keeping your identity and personal information safe lies in your own hands. By learning to take these precautions during the busiest... Read More