Check These Fall Maintenance Items Off Your To-Do List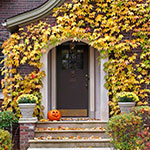 Now that summer is gone and fall is here, it's time to start your autumn to-do list. Here are some great fall projects:
Plant Beautiful Fall Blooms
Late summer and early autumn are perfect times to plant late-blooming flowers. Whether you accent your front porch with hanging baskets or line your front walkway with colorful blooms, you can enjoy gardening well into the fall season.
Improve Your Outdoor Lighting
Autumn means longer nights... Read More
Five Types of Claims Most Homeowners Insurance Doesn't Cover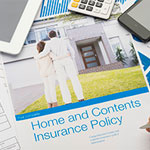 Purchasing a homeowners insurance policy is part of being a responsible property owner, but while your policy covers many parts of your home, it doesn't cover the whole thing. You may be surprised by these five types of claims your insurance likely doesn't cover.

Flood Damage: Homeowners insurance policies rarely cover flood damage, though many people think they do. Homeowners who live in areas... Read More
Clues in the Attic: Fall Roof Checkups Made Easy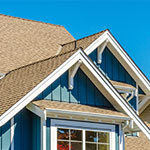 This is one of two times each year when homeowners are supposed to check the health of their roofs. (Among other reasons, roofs are key to a home's energy efficiency.) But who wants to climb a ladder 25 feet or so into the sky when the weather is nasty? That's where your attic comes in. 
According to Jason Joplin, program manager of the Center for the Advancement of Roofing Excellence... Read More

Easy Ways to Redecorate Your Home for Fall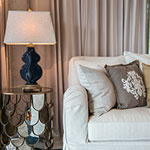 Now is the time to remove the summer slipcovers, the light floral touches, and the clutter that may have accumulated over the past few months.
Rearrange Furniture for a Fresh Look
Move chairs into conversation groups. Angle a sofa away from the wall at 45 degrees. Place a floor lamp behind it for a warm glow. Make sure each seat has a convenient table nearby to place a drink or a book. Think about the comfort of the people using the room and about making it feel cozy.
Decorate with Pillows and Throws

After you have arranged the furniture, add pillows, throws, and other accessories to give it a warm, homey feel. If your throw pillows look a little tired... Read More
Buyer Demand Still High, but Supply Running Out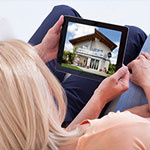 Many Americans mistakenly believe that owning a home is beyond their means. Both homeowners and renters have the misconception that buyers need a down payment of at least 20 percent before they can qualify for a mortgage and purchase a home. But this is a home-buying myth, according to William E. Brown, president of the National Association of Realtors (NAR), who said, "Every month this year, roughly 60 percent of buyers who financed their purchase with a mortgage made a down payment that was 6 percent or less." Buyers with steady jobs and reasonable debt loads can find mortgage options that suit their current level of savings.
Homes Selling Quickly
Those who qualify for a mortgage may have a difficult time... Read More