Four Red Flags That Indicate a House May Have Major Defects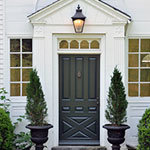 A knowledgeable real estate agent and a thorough home inspection can protect buyers from purchasing a home with major defects. It still helps, though, to know what to look for when it comes to the less obvious telltale signs of a problem. Here are four red flags buyers might not know about homes but should:
Dysfunctional Doors
It's easy to see cracks in a foundation or evidence of moisture in a basement or crawl space... Read More
Are You Ready for Tax Season?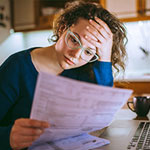 Bothersome as taxes are, if you prepare for them throughout the year, you might find the experience far easier the next time you have to file. Use these tips to help:
Get Started Now
Procrastination can be your downfall—it often happens that the longer you put something off, the more daunting a task it seems. And the last thing anyone... Read More
Four Painting Tricks to Expand Your Space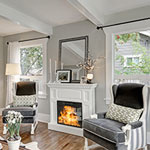 DIY painting can open up rooms, heighten ceilings, and aid transition from one space to another. Here are four painting tricks that can make your home look more spacious:
1. Add Ceiling Height
A low ceiling makes a room feel closed-in, but you can create an illusion of height with paint. Painting your ceiling a slightly lighter color than the walls will give your... Read More

Monthly Home Sales Increase Despite a Lack of Affordable Homes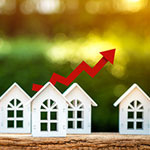 According to the National Association of Realtors (NAR), existing-home sales reached 5.32 million in November; this marks the second month in a row of month-over-month sales gains. What's more, three of the four major real estate markets in the country reported increases in sales activity. According to Lawrence Yun, chief economist for the NAR, "The market conditions in November were mixed, with good signs of stabilizing home sales compared to recent months, though down significantly from one year ago."
Sell Time
Sales may have increased in November, but properties spent... Read More
Five Common Reasons for Delays in Real Estate Closings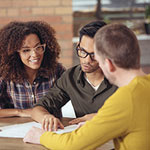 It's important for home buyers and home sellers to be fully prepared for potential delays in a real estate closing. With so many parties involved in a successful real estate transaction, it's understandable how delays can occur. Here are some of the more common reasons why real estate escrows and closings can be delayed:
Unrealistic Contract Dates

One of the primary reasons for a delayed real estate closing is unrealistic contract dates. Ideally, a contract should allow between 45 and 60 days for closing to occur after a purchase... Read More