Photo: Song_about_summer / Adobestock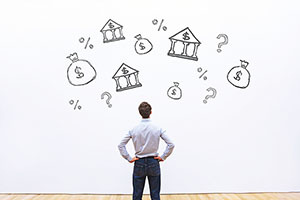 Mortgage rates are up and expected to keep climbing; this might lead to moderation in demand from homebuyers and a slight slowdown of home price growth. Despite this, economists with Freddie Mac believe the single-family housing market should remain stable throughout the year. According to Freddie Mac Chief Economist Sam Khater, "The combination of a large number of entry-level homebuyers facing a shortage of entry-level inventory of homes for sale should keep the housing market competitive." Home sales are expected to reach 6.9 million by the end of the year and climb to 7 million in 2023.

Mortgage Moves
The average 30-year fixed-rate mortgage (FRM) has climbed to just below 4%; the highest it's been since May 2019. In comparison, in 2021, the 30-year FRM was averaging just 3%. With rising mortgage rates, home price growth is expected to slow. In 2021, house price growth was 15.9%; this is forecasted to drop to 6.2% in 2022 and to 2.5% in 2023.

Housing Affordability
Rising mortgage rates directly impact home affordability. Monthly mortgage payments consist of a combination of principal loan amounts, taxes, insurance, and interest. The higher the interest rate, the higher a homeowner's monthly payments. As such, an increase in mortgage rates can hit the monthly budget of homeowners, as well as decrease the amount of house a homebuyer can afford.

Talk to an Expert
While it is always wise to keep an eye on mortgage rates, the fear of fluctuating rates shouldn't stand in the way of your dreams of home ownership. Talk to the experts. Understand your finances so you know what you can afford and so that you can make an informed decision on the purchase of a new home that fits within your budget.