Image: InsideCreativeHouse / Adobestock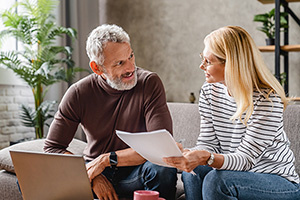 Home sellers, the real estate market is hot right now. Here are three key indicators to help you know when it's the best time to sell your home:

Price Appreciation
One important indicator of the market is the rise of home prices. If home values are consistently increasing, that's a good sign you're in a seller's market. When an area has a high demand for homes, prices rise as buyers compete for available houses.

Inventory Levels
A key indicator to watch out for is inventory levels. This is a common term to real estate agents, but it may be foreign to the average buyer or seller. Inventory is measured by the number of months it would take for all existing homes on the market to sell, assuming no additional listings were added. Inventory levels below six months indicate a seller's market, while anything at or near six months means a neutral market.

Average Days on Market
What real estate agents refer to as Days on Market (DOM) is another indicator. The DOM is the number of days a home is listed before being sold. A low number of average days on market indicates a seller's market, because homes are quickly being sold as soon as they are listed.

Knowing if you are in a buyer's or seller's market is important for those looking to sell their home and for those looking to buy. In a market that favors sellers, homes sell at or above market value and sellers may not have to market their homes as much. Buyers must be prepared to make an offer at or above market value and be flexible when negotiating the price and terms of a sale.

As a professional real estate agent, I keep my finger on the pulse of the local market. Contact me to sell or buy a home, and I can give you more information.