Photo: © Skynesher - iStock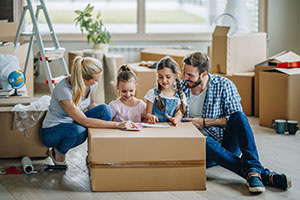 For the second month in a row, existing-home sales were up; according to the National Association of Realtors (NAR), sales rose 1.1 percent in March to 5.6 million—welcome news after the weather-related declines posted in February. The increase in overall sales activity can be partly attributed to strong gains in the Northeast and Midwest. However, sales are still 1.2 percent below a year ago, due in part to a lack of inventory and affordability constraints. According to Lawrence Yun, chief economist for the NAR, "While the healthy economy is generating sustained interest in buying a home this spring, sales are lagging year-ago levels because supply is woefully low and home prices keep climbing above what some would-be buyers can afford."

Inventory Shortages Continue
The ongoing housing inventory shortage continued to plague the market. With 1.67 million existing homes on the market, housing inventory was up 5.7 percent in March; however, when compared to the same time a year ago, inventory is down 7.2 percent. What's more, housing supply levels have dropped year over year for the past 34 consecutive months. At the current sales pace, the current supply of homes would be sold in just 3.6 months, down from a 3.8-month supply a year ago. According to Yun, the timing of the supply shortage is unfortunate, as spring typically brings about an increase in buyer demand. "As a result," says Yun, "competition is swift, and homes are going under contract in roughly a month, which is four days faster than last year and a remarkable 17 days faster than March 2016."

Affordability Takes a Hit
According to NAR, median existing-home prices climbed to $250,400 in March, up 5.8 percent from a year ago. For the past 73 months, prices have increased year over year. The increase in home prices is impacting housing affordability. The strong job market and recent tax cuts have given buyers more disposable income and more purchasing power; however, the quick rise in housing prices—particularly in the West—is negatively affecting the size and type of house buyers can afford. Some buyers, particularly first-time buyers, are being priced out of the market. Yet the increase in home prices will benefit homeowners looking to sell in the coming months.

Regional Breakdown

Northeast - Existing-home sales annual rate of 680,000; an impressive increase of 6.3 percent from February but a decrease of 9.3 percent from March 2017.

Midwest - Existing-home sales annual rate of 1.29 million; an increase of 5.7 percent from February and a decrease of 1.5 percent from March 2017.

South - Existing-home sales annual rate of 2.4 million; a slight decrease of 0.4 percent from February but an increase of 0.4 percent from March 2017.

West - Existing-home sales annual rate of 1.23 million; a decrease of 3.1 percent from February but an increase of 0.8 percent from March 2017.