Photo: © Suree - iStockPhoto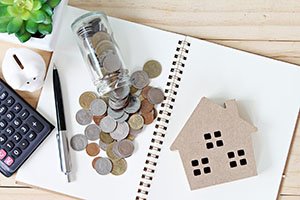 Many US taxpayers are preparing to receive large refund checks. In fact, the average refund amount for this year is expected to be $2,895.

If you have filed your tax forms with the IRS, you may be wondering about the best ways to maximize your tax refund. Here are some smart ways to use your 2018 tax refund:

Save Your Money
According to a recent report by CNBC, only 43 percent of American families have at least $1,000 set aside for emergency expenses. If you find it difficult to save for a rainy day, your tax refund can make starting a savings account easier.

Get Rid of Debt
Whether you owe money to credit cards or student loans, debt can make your life miserable. This is especially true if your debt load has gotten out of control. By using your tax refund to get rid of burdensome debt, you can eliminate financial stress and anxiety.

Fund Home Improvements
You can use your tax money to paint your home, landscape the yard, or update outdated appliances. These small improvements will enhance your home and pay you back through home equity.

Put Money in a Retirement Account
The best time to start a retirement account is now. Even if you are young, you should make decisions today that will benefit your future. Funding a retirement account takes discipline and consistency. However, you will be glad that you made the effort when it's time for you to retire.

Start a Small Business
Investing in your business start-up is a smart way to use your money. Not only can you make your dreams a reality you can also create an additional stream of income for your family.

Your tax refund can change your financial picture. It is important for you to make a plan to spend it wisely.