InsideCreativeHouse / Adobestock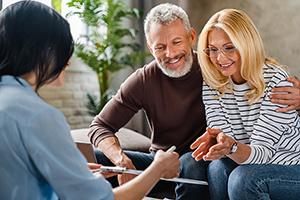 As the buyer, you should pay close attention during the closing process. A home purchase can fall through because the buyer's financing does not get approved, the home appraisal comes in lower than expected, there are major home inspection problems, or in rare cases, there are problems with the seller's title and ownership. Don't miss these six tips:

The Abstract of Title or Title Insurance Binder
This document gives you the entire ownership history of the home and it's a good idea to at least read the Requirements and Exceptions items. In order for the binder of title insurance coverage to issue a policy, the title insurer will have some requirements, such as a seller's ex-spouse providing a quitclaim deed to relinquish any possible future claims, or for payoff of the current seller mortgage and any liens against the property.

The Homeowner Association Documents
These are usually delivered as a part of the title insurance binder documents but could also be available separately. Carefully read the restrictions the HOA enforces. For example, if you love the double-wide parking area in your future home's driveway and envision parking your covered boat there, you don't want to move in only to find out that the HOA prohibits this kind of vehicle parking.

Read the Inspection Report
The single most common reason for failure to close is the inspection report and major defects discovered. Read it carefully, and even if you are okay with the issues, you can negotiate for pre-closing repairs or, in some cases, money for agreeing to fix them yourself after closing.

Look at Mechanic's Liens
These will show up in the title documents and will be paid off out of seller funds at closing, but pay attention to the lienholders. You have the inspection report and the seller disclosure of known defects in the home. If there are liens for basement repairs or roof repairs, make sure these are documented in the seller's disclosure. If those repairs are not listed in the disclosure, could the seller be hiding other problems? Consider an inspection for mold activity.

Don't Lock In Your Interest Rate Too Soon
You shouldn't lock in your interest rate before your mortgage has been approved. Should there be problems with the mortgage, the time to resolve them could result in your interest rate expiring before closing.

Pay Attention to Due Dates and Other Seller Requirements
In the rare case that you as a buyer want to exit a deal for any reason, you can use the seller's failure to fulfill required contingencies or deliver documents by their due dates to back out of the deal and not forfeit your earnest money.