Photo: © Rido / Adobestock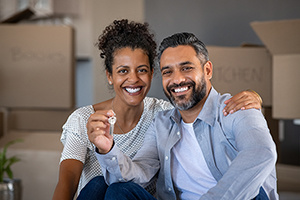 Whether you are buying your first house or selling off your family home, there are excellent reasons to enlist the help of a skilled real estate agent. Here are just a few:

1. Pricing Guidance
A real estate professional who is familiar with your local market is an invaluable asset when it comes to home pricing and valuation. If you're buying a property, the agent should be able to tell you if it is priced at or above market value. When selling, your agent will be able to tell you what price to list the property to ensure a quick sale and maximum profit.

2. Negotiation Skills
An agent handles countless real estate transactions every year and is familiar with negotiation. Using this experience, a skilled real estate agent can get the best deal for their client. Of course, a good agent won't just negotiate on the selling price. They will negotiate concessions on terms such as inspection periods and earnest money. It's worth working with a professional who can ensure you're getting the best deal possible.

3. Insider Information
Though some real estate data is available to the general public online, there is information that is only available to a market insider. When trying to buy a home, your agent may know about some houses that haven't even hit the market yet, giving you a head start over the other buyers in your area. When selling, your agent may know of a buyer who is interested in purchasing your property without ever having to list it publicly.

4. Paperwork Preparation
Every real estate transaction involves a pile of paperwork; making a mistake on these documents can have huge and expensive consequences. Working with a professional real estate agent will ensure that everything is completed in a timely and accurate manner. All you'll need to do is sign on the dotted line.